Datatag News 2008 - 2009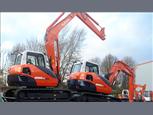 KUBOTA FIT CESAR® TO STAR IN SECURITY INITIATIVE
Kubota, the market leader in the UK mini-excavator market, has today announced that it's to fit the CESAR® registration and security system to two of its popular excavator models. The machines are the U17-3, a 1,650kg mini-excavator, and the KX080-3, a 8,300kg midi-excavator. As a consequence of the move both machine now qualify for the recently introduced '3 star' security rating from the Insurance Industry Research. Read More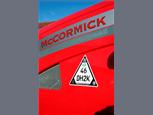 McCORMICK TRACTORS TO BE PROTECTED BY ANTI-THEFT REGISTRATION SCHEME
Farmers and contractors buying a new McCormick tractor in 2010 can enjoy lower insurance premiums and their machines are less likely to be stolen thanks to joining an industry-leading initiative by distributor AgriArgo UK. Read More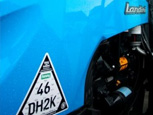 LANDINI TRACTORS TO BE PROTECTED BY ANTI-THEFT REGISTRATION SCHEME
Farmers and contractors buying a new Landini tractor in 2010 can enjoy lower insurance premiums and their machines are less likely to be stolen thanks to joining an industry-leading initiative by distributor AgriArgo UK. Read More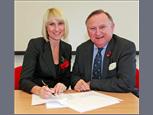 CESAR® HEADS TO THE COUNTRY AFTER CEA/AEA AGREEMENT SIGNED
The Agricultural Engineers Association (AEA) has just announced that it has adopted CESAR® as its official security and registration scheme. Roger Lane-Nott, Chief Executive of the AEA, and Yvette Henshall-Bell (a Director of the CEA) signed an agreement between the AEA and the Construction Equipment Association (which owns the CESAR trade mark), during the fifth annual Construction Industry Thefts Solution conferen ... Read More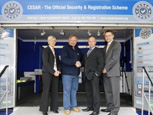 THE AGRICULTURAL INDUSTRY GETS BEHIND CESAR
The official CESAR security and registration scheme kicked off its drive into agriculture with united support from the industry at the annual Tillage equipment show organised by the Agricultural Engineers Association (AEA). Roger Lane-Nott, Chief Executive of the AEA, told the press that the agricultural industry needs to get behind this ground breaking scheme to help eradicate the growing problem of equipment theft. Read More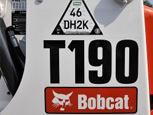 TRAVIS PERKINS ENDORSE CESAR
Travis Perkins, the UK's leading builders' merchant, has announced that it has specified the fitment of CESAR on all its new construction equipment for its hire operation. Read More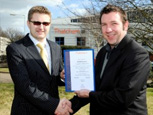 CESAR REACHES STAR STATUS
Datatag ID Limited, the market leader in security marking and the power behind the Official Construction Equipment Security and Registration Scheme (CESAR) has gained a prestigious Quality Assurance Accreditation from Thatcham, the Motor Insurance Repair Research Centre for its vehicle identification and registration system-CESAR. Read More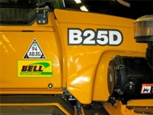 BELL EQUIPMENT ADOPT CESAR FOR THE NEW YEAR
Bell Equipment UK has joined the growing band of construction equipment manufacturers to fit the Datatag security system and register its new machines with the Construction Equipment Security and Registration (CESAR) scheme prior to delivering them to their customers. Bell Equipment manufactures and supplies technically advanced Articulated Dump Trucks and they have recently introduced a range of Wheeled Loading Shovels to complement the range of new and used ADTs. Read More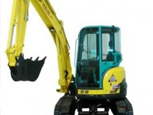 AMMANN EQUIPMENT ADOPT CESAR ON FINANCED MACHINES
Ammann Equipment has just announced that it's joined the list of enlightened manufacturers registering machines with the CESAR scheme. Ammann Equipment sells Ammann compaction equipment and Yanmar mini-excavators in the UK. CESAR registration will be provided to customers buying new equipment and financing it through Ammann finance, which accounts for around 85% of all sales. Read More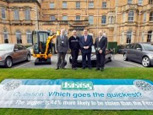 CESAR AT THE 2008 CECE CONGRESS
The Construction Equipment Security and Registration(CESAR) scheme was on the agenda at the Committee for European Construction Equipment (CECE) Congress held in York October 16th-18th. Rob Oliver Chief Executive of the Construction Equipment Association (CEA) presented the scheme to the 200 European delegates and showed a specially commissioned 8 minute CESAR video on the morning of Friday 17th. Read More
STOLEN SKID-STEER IDENTIFIED AND RECOVERED IN SHARJAH
A stolen JCB skid-steer loader has been identified and recovered in Sharjah in the United Arab Emirates thanks to the help of Datatag. The machine belonging to A-Plant was registered with the CESAR (Construction Equipment Security and Registration) scheme and fitted with the Datatag security system. Read More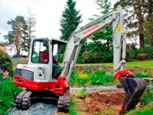 TAKEUCHI JOIN THE CESAR CLUB
Takeuchi, a leading manufacturer of mini excavators and tracked loaders, is set to become the latest in a distinguished list of manufacturers to fit the Datatag system and register their machines with the CESAR scheme. This will start September 1st. The official Construction Equipment Security and Registration scheme (CESAR) recently passed a significant milestone when the 15,000th machine was registered on the database. Read More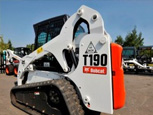 BOBCAT WEST MIDLANDS TO FIT CESAR TO COMPACT EQUIPMENT
All new Bobcat® skid-steer loaders, compact excavators and telescopic handlers supplied by Bobcat West Midlands are to be fitted with the Datatag security system and registered with the CESAR scheme from August 1st. Read More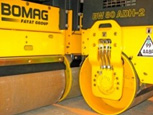 BOMAG TO PROTECT TANDEM ROLLERS WITH CESAR REGISTRATION AND THE DATATAG SECURITY SYSTEM
BOMAG, the market leader in compaction, has just announced that from July 1st it will be fitting Datatag security devices and registering all Tandem Vibratory Rollers it sells through its network of compaction Centres in the UK with the official CESAR scheme. Commenting on the move BOMAG (G.B.) Read More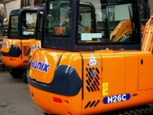 HANIX - FIRST MINI EXCAVATOR MANUFACTURER FOR CESAR O/E – STANDARD FITMENT
From 1st July 2008, Hanix Europe Ltd will fit CESAR Identification Technology to its entire range of Excavators. With Mini Excavators being an important addition, throughout building and construction sectors, particularly for ground works and landscaping, they are recognised as a particularly high-risk equipment area in the construction market. Read More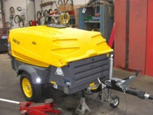 £1.1 MILLION STOLEN EQUIPMENT RECOVERED IN JUST TWO WEEKS!
Between 26th April and 11th May 2008 the National Roads Policing Intelligence Forum (NRPIF) together with the ACPO Vehicle Crime Intelligence Service (AVCIS) and Ports Police around the UK took part in Operation Crassus to try to identify the amount of stolen plant being moved on the strategic road network. The newly formed Plant and Agricultural National Intelligence Unit supported them. Read More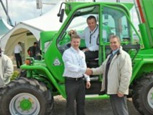 HANDLER GIANT MERLO NAMES CESAR ID AS OE FIT
Explaining the rationale behind the decision, Bill Bennell, Merlo National Sales Manager - Construction said, "It is essential with plant theft today that we can offer customers the potential to protect themselves. CESAR adds customer value to the machine, giving protection to them and limiting insurance costs, which due to the problems the industry has been facing have seen premiums going through the roof. Read More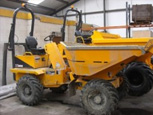 CESAR PLANT RECOVERY UNDER INVESTIGATION
The stolen equipment comprised a 3-tonne Thwaites Site Dumper and an Atlas Copco Generator, hired from J. F. Hunt. It had been stolen during the weekend, possibly on Sunday and was reported stolen by company personnel on Monday. Prior to the theft it was booked on ship to Jamaica the following Thursday. Read More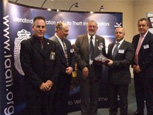 CESAR SCHEME WINS INTERNATIONAL SECURITY AWARD
Equipment and plant theft - estimated in the Construction sector alone to be running at a massive annual total of £300-500m per annum – is a growing problem within the building and civil engineering sectors. To combat this CESAR was originally proposed by the Plant Theft Action Group (PTAG). Read More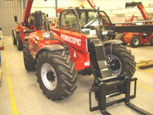 AGRICULTURAL SECTOR READY TO COUNTER SOARING PLANT AND VEHICLE THEFT WITH CESAR IDENTIFICATION TECHNOLOGY
Concern is mounting, where agricultural and farming sectors are experiencing massive increases in the incidence of tractor and equipment theft, with few items recovered and losses running into tens of millions at a conservative estimate. With many locations either remote or unprotected in security terms, by the time such thefts have been discovered, the perpetrators are long gone. Read More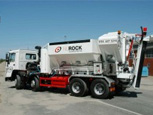 CONCRETE MIXER MANUFACTURER NU ROCK LATEST TO FIT CESAR AS STANDARD
With immediate effect, CEASR Identification Technology is now fitted to the entire range of on-site concrete mixers, manufactured by Merseyside-based NU Rock. The company has been designing, manufacturing and operating batch on-site concrete mixers since 1987 and are the acknowledged leaders in the specialist area, of volumetric mixers. Read More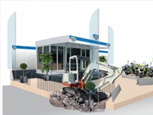 CESAR SET TO MAKE BIG IMPACT AT SED
The stand will feature CESAR-marked plant from Doosan, together with a Police Motorcycle to demonstrate the support the Police are giving to the scheme. In addition CESAR personnel will be available to talk about the success of the scheme to date and how operators and construction companies can protect their plant. Read More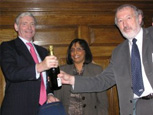 CESAR IDENTIFICATION TECHNOLOGY REACHES MILESTONE WITH 10,000TH CUSTOMER
The CESAR scheme, originally proposed by the Plant Theft Action Group (PTAG) and with the official support of the Home Office and ACPO (Association of Chief Police Officers) is already achieving considerable success in combating the estimated annual theft of construction equipment of £300-500m. Read More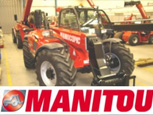 MANITOU BECOMES 1ST MANUFACTURER TO FIT CESAR AS STANDARD TO AGRICULTURAL AND CONSTRUCTION EQUIPMENT
From 2nd April 2008, CESAR Identification Technology will be fitted to all Manitou equipment for the Construction and Agricultural sectors. The ACPO and Home Office supported Identification Technology scheme combats equipment theft, estimated in the Construction sector alone to be running at a massive annual total of around £500m per annum. Read More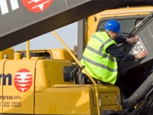 CESAR TECHNICIANS APPROACH 200 AS UK CONSTRUCTION PLANT IDENTIFICATION SOARS
CESAR the Construction Equipment Security and Registration Scheme initiated to counter construction plant theft – estimated to be running at over £100m per annum – reports the number of CESAR-trained technicians approaching the 200 mark as it expands nationwide. Read More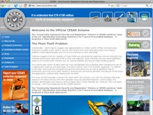 CESAR WEBSITE LAUNCH BOOSTS FIGHT AGAINST PLANT THEFT
The CESAR – the Construction Equipment Security and Registration initiative – has further strengthened its industry profile with the launch of a dedicated website (www.cesarscheme.org) that is a unique information resource for CESAR dealers and both current owners and future buyers of construction plant. Read More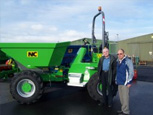 NC ENGINEERING LATEST TO ADOPT CESAR IDENTIFICATION TECHNOLOGY
NC Engineering, the Hamiltonsbawn, Belfast, NI manufacturer of site dumpers for construction, industrial and agricultural usage, has become the latest supporter of the CESAR scheme, installing it as standard on all vehicles. Read More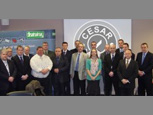 SCOTTISH COUNCILS AND POLICE FORCES BACK THE CESAR SCHEME
CESAR – the Construction Equipment Security and Registration Scheme is going from strength to strength as "state of the art" identification technology installations continue to surge ahead on a nationwide basis. In Scotland, many of the local authorities are making the CESAR Scheme mandatory on all plant and construction equipment. Read More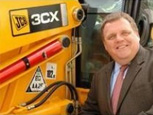 JCB SETS THE STANDARD WITH TWIN ATTACK ON PLANT THEFT
With one-in-three of all machines sold in the UK made by JCB, the decision to install CESAR is a major step forward in the clamp down against plant theft and means the company is the first major plant manufacturer to implement the system. Read More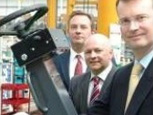 TEREX SUPPLY LEADING HIRE COMPANY A-PLANT MACHINES WITH FACTORY FITED CESAR SYSTEM – AN INDUSTRY FIRST!
Terex are the first construction equipment manufacturer to provide customers with the Datatag CESAR system as a factory fit on construction machinery, with leading UK rental company A-Plant taking the first machines. Read More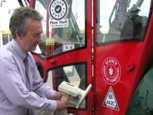 THE NUMBER'S UP FOR CLANCY DOCWRA PLANT THEFT AS CONSTRUCTION GIANT SIGNS UP TO CESAR
Clancy Docwra one of the leading national construction companies in the UK Utilities sector, has become the latest to sign up to CESAR – the Construction Equipment Security and Registration Scheme. Read More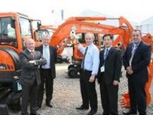 DOOSAN IS FIRST MANUFACTURER TO IDENTIFY ITS EQUIPMENT AS PART OF THE CESAR SCHEME
Doosan Infracore UK is the first construction equipment manufacturer to fit Datatag systems as standard to its full range of excavators, wheeled loaders and skid steer loaders as part of the Construction Equipment Security and Registration (CESAR) scheme developed by the influential Plant Theft Action Group (PTAG) in conjunction with the Construction Equipment Association (CEA). Read More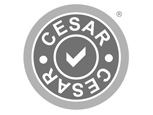 CESAR - THE CONSTRUCTION EQUIPMENT SECURITY AND REGISTRATION SCHEME - LAUNCH
May 2006 saw a major initiative in the campaign to stamp out crime in the construction industry when in excess of 20 companies were invited to tender to the Plant Theft Action Group to implement a unique security and registration scheme – a first for the sector. Read More