Datatag News 2014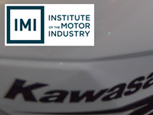 NEW DATATAG COURSE HELPS FORENSIC VIN RECOVERY OF A STOLEN KAWASAKI
Last week, saw the third of the new Datatag and AITS training course, Methods of Vehicle Identification Number (VIN) Recovery take place at the AITS training facilities in Gloucester. The course, taught by Datatag's Police Liaison and Training Officer Nick Mayell, is IMI (Institute of Motor Industry) accredited and teaches students about the forensic recovery of vehicle identification numbers (VIN) when a vehicle has been stolen and subsequently had the VIN tampered with. Read More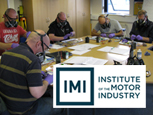 "ART OF IDENTIFICATION" NOW AN ACCREDITED COURSE
2014 has been another busy year for Datatag and the team and amongst the success stories of CESAR and the Master Scheme there have also been developments with the accredited police training courses. Datatags own Police Liaison & Training Officer Nick Mayell teaches these courses to the police students who want to take the initiative to develop their key policing skills and enrol on these internationally recognised and accredited courses to help when tackling vehicle crime. Read More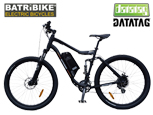 BATRIBIKE AND OXYGEN ANNOUNCE "HAND BUILT IN BRITAIN"
Batribike and Oxygen have announced that in social media parlance they are "in a relationship". The companies have come together, much as car manufacturers do, to create a "badge engineered" product. Read More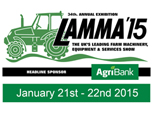 DATATAG SET FOR LAMMA 2015
Lamma, the UK's largest farm machinery, equipment and agricultural services show will be hosted at Peterborough showground, 21 & 22 January 2015. With over 900 exhibitors and regularly attracting over 40,000 farmers from around the country and overseas, Datatag will be exhibiting at this inaugural event for the sixth year running. Read More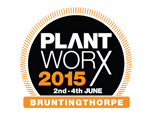 DATATAG PLANNING FOR PLANTWORX 2015
Datatag ID Limited will be exhibiting for the second time at Plantworx 2015 with the official CESAR security Scheme. Plantworx 2015 will take place at its new home of Bruntingthorpe in Leicestershire. The inaugural show launched in 2013 at Stoneleigh Park, is supported by major trade associations. The event provides exhibits from specialist plant, tool and services to support the wider construction industry. Read More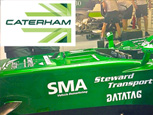 DATATAG SPONSOR THE CATERHAM F1 TEAM IN DRAMATIC APPEARANCE AT ABU DHABI GRAND PRIX
Datatag, the country's leading provider of high-tech security solutions, will be supporting the Caterham F1 Team in their bid to line-up on the grid at the F1 season's final in Abu Dhabi this weekend. Datatag has joined many thousands of fans who have, through Crowdcube the world's leading investment crowdfunding platform, made this exciting appearance possible. Read More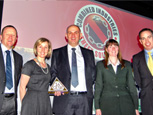 CESAR A SUCCESS AT CITS
The seventh CITS conference, entitled 'Scams that Trash your Bottom Line', was held last week at the impressive JCB World Headquarters in Rocester, Staffordshire. Over 200 delegates ranging from Company Secretaries, Heads of Securities, Plant Directors and Senior Contracts Managers within the construction Industry attended with a further 100 senior police officers. Read More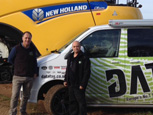 ADAM HENSON HAS CONFIDENCE IN CESAR
TV personality Adam Henson an advocate for Datatag has had his New Holland, Combine Harvester CESAR marked by Datatag's police liaison and training Officer Nick Mayell. Read More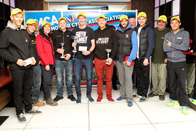 AMCA MX SKEGNESS BEACH RACE REACHES NEW HEIGHTS!
Now in it's fifth year, the 2014 AMCA Skegness Beach Race attracted it's biggest overall entry list so far topping 300 riders! With backing from Datatag and Dunlop as well as local support from the East Lindsey District Council and the Skegness Hoteliers Association the event also attracted a record 25,000 visitors to the town for the two day spectacular. Read More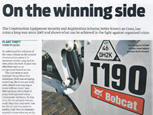 ON THE WINNING SIDE - Construction News Plant Supplement 2014
The Construction Equipment Security and Registration Scheme, better known as CESAR, has come a long way since 2007 and shows what can be achieved in the fight against organised crime. Read More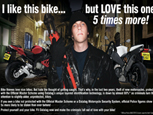 DATATAG AT MOTORCYCLE LIVE 2014
Datatag will be attending the industry's showcase event - Motorcycle Live - between 22nd-30th November at the NEC in Birmingham. Their message will focus heavily on the recent results of the success of the industry's official security initiative the MASTER Scheme. Theft figures released by the Police show that a machine not protected by MASTER, and the unique Datatag technology behind it, is 5 times more likely to be stolen than one with its protection. Read More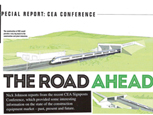 SPECIAL REPORT: CEA CONFERENCE - THE ROAD AHEAD
Nick Johnson reports from the recent CEA Signposts Conference, which provided some interesting information on the state of the construction equipment market - past, present and future. Read More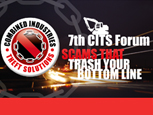 THE OFFICIAL CESAR SCHEME AND DATATAG SPONSOR 7th CITS CONFERENCE
Datatag ID Limited, the power behind the official CESAR scheme, will be exhibiting and sponsoring the seventh CITS event at JCB World Headquarters in Rocester, Staffordshire. The event is to take place during the morning of 12 November at the impressive JCB facilities. Read More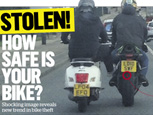 STOLEN - HOW SAFE IS YOUR BIKE - Shocking Image Reveals Trend In Bike Theft
Until recently, most riders' vision of a bike thief would be a shady character driving around in a Transit with bolt cutters and two burly mates. However, a new breed of criminal is now adopting a far less complicated, yet no less effective, technique to ride away on your bike. Read More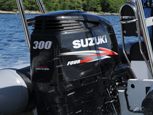 SUZUKI ANNOUNCES EXCLUSIVE NEW SECURITY PRODUCT PARTNERSHIP WITH DATATAG
Suzuki GB has announced the launch of a brand new security-marking product in an exclusive partnership with specialist company Datatag. The unique product is an electronic security identification system that has been developed specifically for outboard motors and, in another first for Suzuki, it's the first of its type for the marine industry. Read More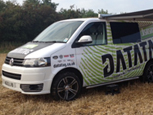 TILLAGE LIVE 2014
Datatag impressed Tillage Live visitors with their new bespoke and bedecked Datatag vehicle. Tillage Live, held this year at Down Ampney Airfield in Gloucestershire, is a unique national cultivation show that gives visitors the chance to see all the latest equipment at work and meet with industry experts. Read More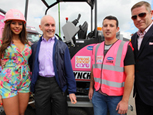 DATATAG AND TOWIE STARS SUPPORT £20,000 CHARITY GIFT
TOWIE (The Only Way is Essex) cast members Pascal Craymer and Chris Drake today unveiled a surprise £20,000 charity gift in the shape of a pink CESAR marked Bobcat E14 mini-excavator! Read More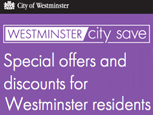 CITY OF WESTMINSTER PROMOTION ON DATATAG MOTORCYCLE/SCOOTER SYSTEM
Datatag is offering motorcyclists 35% off forensic marking - just £50 for Datatag marking and fitting. Datatag will also register your motorcycle on the official Motorcycle and Scooter Tagged Equipment Registration (MASTER) Scheme. Read More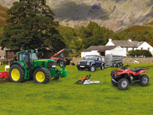 PROTECTION FOR THE WHOLE FARM
The 2014 NFU Mutual crime survey, published this week, shows that the national cost of rural crime totalled an estimated £44.5m in 2013, a rise of 5.2% on the previous year. The new figure reverses a fall of 19% in 2012 over 2011. The report ranked the items which were most commonly targeted by thieves. Read More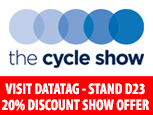 DATATAG AT THE 2014 CYCLE SHOW
With over 500,000 stolen each year, bicycle theft is a big issue. And it's only getting worse according to the Police and security experts Datatag. So what can cyclists do to protect themselves? Read More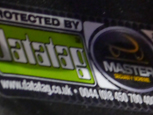 THWARTING THE THIEVES
You've got to hand it to the industry for its drive to tackle bike theft. The MCIA reported recently that the simple tagging of new motorcycles by 11 of the main manufacturers had brought about a marked reduction in the number of stolen machines. "Tagged bikes four times less likely to be stolen", the headline read in the May issue of BDN. Read More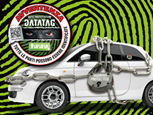 HERTZ PARTNERS WITH DATATAG TO PROVIDE ENHANCED VEHICLE SECURITY
Hertz has enlisted the help of security marking specialists and market leaders Datatag in a pilot project to add additional layers of protection to their Hertz Italy vehicle fleet in a move to prevent theft. Read More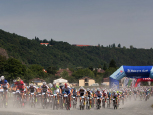 DATATAG IS A PARTNER OF THE MTB SERIES BIKE FOR LIFE
We joined with the most popular and biggest MTB series Bike for life. This unique series has been offering races for all age categories all over the country for 14 years. Every year, more than 20.000 active cyclists participate it and can compete with the best Czech bikers as well as friend or colleagues. Read More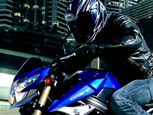 SUZUKI ANNOUNCE DATATAG SCHEME FOR USED MACHINES
Following the resounding success of the industry-backed Master Security Scheme in association with Datatag, Suzuki GB has announced the launch of its own Datatag scheme for used Suzuki models too. Read More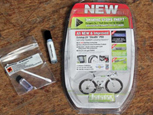 road.cc REVIEW THE DATATAG UV STEALTH PRO CYCLE SYSTEM
DataTag is pretty much the last line of defence when it comes to protecting your bike from thieving scum and with this Stealth Pro kit you can code your components as well as the frame. It certainly makes it a sensible investment for expensive bikes which tend to get broken up into parts before being sold on. Read More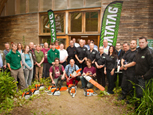 LAND-BASED BUSINESSES BENEFIT FROM NEW SECURITY PRODUCT
A unique 'fingerprint', which is impossible for thieves to remove, has been freely applied to the tools and equipment of the area's land-based businesses at an event organised by the Sussex and Surrey Coppice Group and hosted by the High Weald Partnership. Read More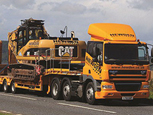 PLANT COURSE A SUCCESS AS MACHINERY IS RECOVERED
Machinery theft has been a problem for a number of years costing plant owners and insurers millions of pounds each year, but thanks to CESAR, a proven deterrent against theft and an invaluable aid in recovery equipment theft has fallen by 46% in the UK in the last 3 years. Read More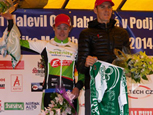 UCI MOUNTAIN BIKE MARATHON SERIES
The recent UCI Mountain Bike Marathon Series held in the Lusatian Mountains in the Czech Republic saw some tense battles during the 100km ride and a dramatic finish. Read More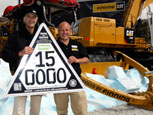 CESAR HITS 150,000 REGISTRATIONS WITH CAT AT HILLHEAD
The 150,000th machine to be fitted with CESAR security and registration was revealed on the opening day of Hillhead 2014 on the Finning stand. The 150,000th CESAR system was fitted to a truly unique Caterpillar® machine, the modified Cat D6N 'Rover', fresh from the Coldest Journey in Antarctica. The world's greatest living explorer, Sir Ranulph Fiennes, revealed the machine with its CESAR plate in front of a large crowd gathered on the Finning stand. Read More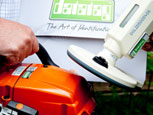 STIHL INITIATIVE AT WOODLAND ENTERPRISE
Woodland Enterprise took part part in an important new initiative, kicked-off by leading manufacturer Stihl, to tackle rural crime. Datatag ID Limited, the power behind the official equipment security scheme CESAR, officially launched a new security and registration scheme for outdoor power tools in conjunction with Stihl. Police officers, the forestry commissioner Mathew Woodcock, Wildlife and national trust members were all in attendance of this important event. The new innovative system gives each piece of equipment a unique and permanent identity using Datatag security technology to protect power tools. Read More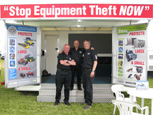 THE OFFICIAL CESAR SCHEME HEADS TO CEREALS 2014
Datatag ID Limited, the power behind the official CESAR scheme, will be exhibiting at the Cereals show for the sixth time in June 2014. CEREALS, which is being held in Cambridgeshire is one of the largest arable events of the year. Cereals will be showcasing farm equipment and agricultural services over the two days with more than 500 exhibitors showcasing their latest offerings. Read More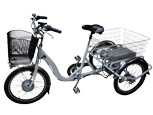 BATRIBIKE LAUNCHES NEW TRIKE WITH DATATAG FITTED AS STANDARD
Batribike have added a second electric trike to their range. The Trike-R is a rigid (R) version of the existing tilting Trike. A wider rear wheelbase maintains stability. The frame is painted in a gloss white and it has the same baskets/carrying capacity as the tilting version. Read More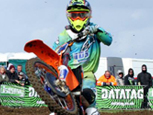 DATATAG - THE POWER BEHIND THE AMCA CHAMPIONSHIPS
This year Datatag have joined forces with the AMCA to support the 2014 MX1 and MX2 Championships which will be known as AMCA MX1 and MX2 Championships...powered by Datatag. Read More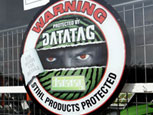 DATATAG PROTECTS STIHL DEALER PREMISES AND STIHL PRODUCTS
Datatag ID Limited, the leader in security marking and registration, has launched a new scheme in conjunction with Stihl, the manufacturer of power tools for professional forestry, agriculture, and garden and landscape maintenance, and Thames Valley Police to protect retail premises and Stihl products with their owners. Read More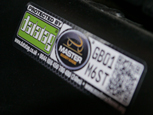 INDUSTRY MASTER SCHEME REPORTS AMAZING THEFT REDUCTION RESULTS
The Industry MASTER Security Scheme, launched in January last year by the Motorcycle Industry Association and supported by the Police and many of the top brands in the UK, recently announced some impressive theft reduction figures that show clearly how effective the Scheme has already become in the fight against theft. Read More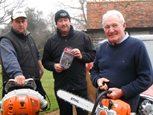 RACING LEGEND PADDY HOPKIRK CHOOSES DATATAG
Paddy Hopkirk, one of the greatest British rally drivers of all time, made his name at the 1964 Monte-Carlo rally. Here, with co-driver Henry Liddon by his side, he took overall victory in the race thereby sealing his name into history. Read More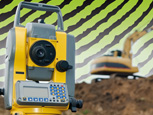 DATATAG LAUNCH SECURITY SYSTEM FOR SURVEYING EQUIPMENT
Datatag ID Limited, a leading provider of equipment security and registration services, has launched a security system for sophisticated and expensive surveying equipment. The launch took place at the Survey Association's AGM. (Lowry Centre, Manchester, April 2nd). The new systems provide both overt warnings and covert markings, supported by on-line registration. Datatag security systems act as a powerful deterrent against theft and an invaluable aid in recovery. Read More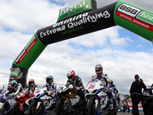 DATATAG EXTREME QUALIFYING RETURNS TO MCE BSB CHAMPIONSHIP
For the third year running Datatag will continue its' partnership with MSV sponsoring the Datatag Extreme Qualifying, one of the most exciting features of the thrill packed weekends which make up the MCE British Superbike Championship. The three stage knockout qualifying sessions decide the starting grid for the first MCE BSB race at each round and spectators and viewers alike will witness the weekends fastest laps during the pole position shootout as all of the Datatag Extreme Qualifying sessions will be broadcast live on British Eurosport. Read More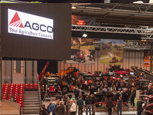 DISCOVER AGCO - NEC BIRMINGHAM FEBRUARY 25-27
Datatag and the official equipment security scheme CESAR were part of a select group of suppliers to join AGCO at the NEC for the 3 day 'Discover AGCO' exhibition. Demonstrating their commitment to the farming industry, AGCO put on their biggest and best show yet at the NEC in Birmingham, UK. Read More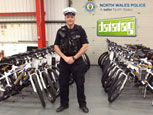 NORTH WALES POLICE TURN TO DATATAG FOR THEIR OWN PROTECTION
Police Community Support Officers (PCSO) undertake a vital function in support of their local communities and those North Wales have recently been equipped with mountain bikes to help them get around their local areas. Read More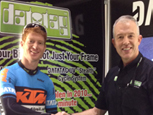 DATATAG SUPPORTS KTM road-and-trail.com PRO CYCLING TEAM
Datatag, market leaders in security marketing technologies, have signed a deal to support the KTM road-and-trail.com Pro Cycling Team for the 2014 season. Read More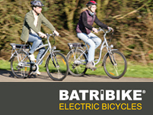 BATRIBIKE TO FIT DATATAG AS STANDARD TO RANGE
With the increase in cycle theft over the recent past, Batribike have chosen to ensure their machines don't fall victim by fitting a Datatag UV "Stealth" PRO Cycle System to all bikes in their range. Read More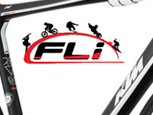 FLI DISTRIBUTION TO FIT DATATAG CYCLE SYSTEMS IN THE FIGHT TO BEAT CRIME
KTM cycle distributors, FLi Distribution, have taken the decision to help customers protect themselves from theft by offering as standard a Datatag stealth UV PRO system on all machines with an RRP of £2000 or more. Read More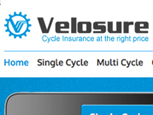 VELOSURE TO OFFER 10% INSURANCE PREMIUM DISCOUNT WITH DATATAG
Velosure Cycle Insurance, one of the country's leading suppliers of high end cycle insurance has announced an additional benefit for its customers – a 10% discount. Read More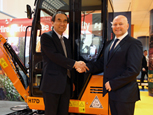 HANIX ADOPT CESAR
Hanix announced on the opening day of EHS 2014 that is had adopted CESAR equipment security and registration for its mini-excavators. It's machines at EHS featured the now familiar triangular registration plate. Read More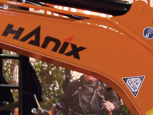 EHS ANNOUNCEMENT-HANIX ADOPT CESAR
Hanix is the latest construction equipment manufacturer to adopt CESAR, the world's most successful equipment security scheme for its range of mini-excavators. Read More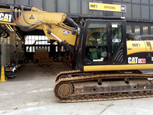 CESAR's ITALIAN CONQUEST, CAT DEALER CGT ADOPTS CESAR IN ITALY
CESAR, the world's leading equipment security scheme, has made a major step forward in its plans for international expansion with the announcement that CGT (COMPAGNIA GENERALE TRATTORI S.p.a.), the exclusive Caterpillar dealer in Italy, will fit CESAR to Cat machines sold in Italy from January 2014. Read More