Datatag Latest News
Tweet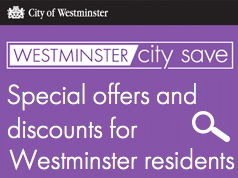 CITY OF WESTMINSTER PROMOTION ON DATATAG MOTORCYCLE/SCOOTER SYSTEM
Datatag is offering motorcyclists 35% off forensic marking - just £50 for Datatag marking and fitting. Datatag will also register your motorcycle on the official Motorcycle and Scooter Tagged Equipment Registration (MASTER) Scheme.
When - 4 September, 10am - 6pm
Where - St. James's Square, London, SW1
Who - The Datatag team, Metropolitan Police Service and Westminster City Council
Datatag's electronic identification and anti-theft system enables the police to identify the true owner of any Datatagged motorcycle, even if the number plate and standard identification numbers have been removed or changed. Insurance companies will also reduce your premium if you have Datatag marking.
HOW TO CLAIM?
1. Come along to St. James's Square on 4 September between 10am -6pm
2. Bring you vehicle and V5 registration document as proof of ownership
3. If you do not have your V5 the police will run a couple of checks on your vehicle
T&C's
Payment can be made by cash or credit/debit card to Datatag on the day.
Offer ends: 05.09.2014
FOR FURTHER INFORMATION VISIT: https://citysave.westminster.gov.uk/sport-and-wellbeing/?id=411