Successes in Reducing Theft
Since being introduced in 1992, Datatag has recorded many significant successes in theft reduction. It has assisted in dramatically reducing the amount of stolen property in many markets including Motorcycles, Plant and Machinery, Cycles and Personal Watercraft or "Jet Skis". An independent survey conducted by the Motorcycle Industry Association (MCIA) declared that without Datatag fitted, a motorcycle is more than twice as likely to be stolen. Datatag is supported and recommended by many insurers, authorities and organisations and governing bodies including the Personal Watercraft Partnership (PWP), Auto Cycle Union (ACU), Royal Yachting Association (RYA) and British Marine Federation (BMF).
Datatag - A unique layered approach to crime prevention and asset identification
Machine Recovery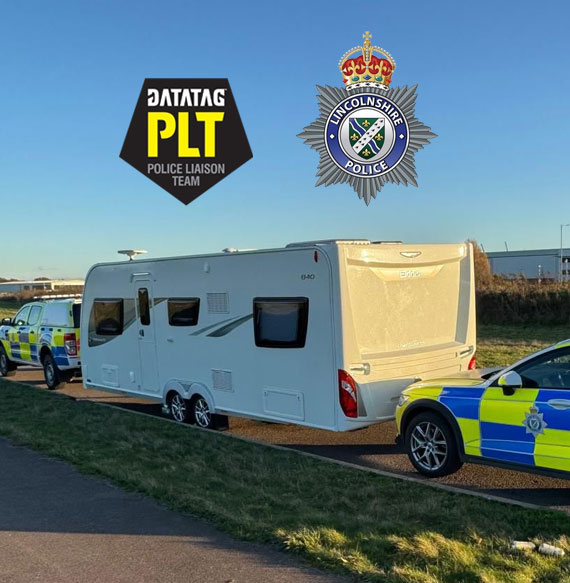 £600k WORTH OF STOLEN MACHINERY
Over £600k worth of stolen machinery was identified in Bedfordshire with the help of @NaVCIS_UK and @hutch472
---
Other Recoveries
Datatag Racing Event
Round 5 at Brands Hatch
One of the world's most iconic sporting venues, Brands Hatch continues to host some of motorsport's most prestigious events. The Kent circuit is visited by a huge variety of championships on both two and four wheels – most notably for motorcycles, the Bennetts British Superbike Championship, which races on the Grand Prix circuit twice annually. Beloved by the fans, spectators regularly camp out for the whole weekend creating a festival atmosphere. Brands Hatch sits within a natural amphitheatre to offer dramatic views of some of the sport's most iconic corners including the legendary Paddock Hill Bend.
Featured Article of the month
Featured Articles previous this month
Datatag - A unique layered approach to crime prevention and asset identification