Successes in Reducing Theft
Since being introduced in 1992, Datatag has recorded many significant successes in theft reduction. It has assisted in dramatically reducing the amount of stolen property in many markets including Motorcycles, Plant and Machinery, Cycles and Personal Watercraft or "Jet Skis". An independent survey conducted by the Motorcycle Industry Association (MCIA) declared that without Datatag fitted, a motorcycle is more than twice as likely to be stolen. Datatag is supported and recommended by many insurers, authorities and organisations and governing bodies including the Personal Watercraft Partnership (PWP), Auto Cycle Union (ACU), Royal Yachting Association (RYA) and British Marine Federation (BMF).
Datatag - A unique layered approach to crime prevention and asset identification
Machine Recovery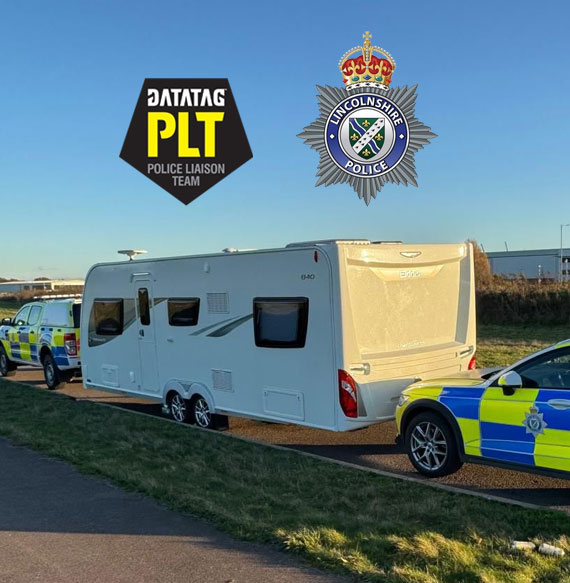 £600k WORTH OF STOLEN MACHINERY
Over £600k worth of stolen machinery was identified in Bedfordshire with the help of @NaVCIS_UK and @hutch472
---
Other Recoveries
Datatag Racing Event
Round 7 at Cadwell Park
Fondly nicknamed the 'mini-Nürburgring', Cadwell Park has a special place in the hearts of Bennetts British Superbike Championship fans. The circuit is unlike anything else in UK motor racing, and features the iconic Mountain over which motorcycles fly – literally! Cadwell Park's twisty and undulating nature, winding through open park and woodland, have made it into a proper destination circuit and each season is built around the arrival of Bennetts BSB for the August 'Party in the Park' – there's nothing else quite like it!
Featured Article of the month
Featured Articles previous this month
Datatag - A unique layered approach to crime prevention and asset identification