Trailer Security System
Tech Overview: TE Warning Labels | Datadots® with DNA | RFID Transponders
Thieves know that it is relatively easy to change the identity of a trailer, and there are many organised gangs who are able to steal the vehicle from your driveway in minutes! Thieves frequently target trailers because they are quick and easy to steal and not easily identified. Sometimes the trailer is only taken for its load i.e. yacht or personal watercraft.
The state of the art Datatag system consists of tiny electronic transponders or tags, as well as our Datadot® microdot security system. The trailer system also includes a pair of tamper evident visible ID plates to further deter theft.
Datatag is designed to covertly and overtly mark your vehicle for life. Once thieves see the Datatag warning decals on your property they usually go looking for an easier target. The criminal fraternity realise that being caught red-handed with Datatagged property means they will be prosecuted, and it is a fact that every court case in which Datatag has been used as evidence has led to a prosecution! A 100% success rate.
Datatag is inexpensive and built to protect your trailer for life. Datatag gives you the chance to fight back against crime!
Many manufacturers already provide Datatag as standard or an optional extra. Trailer systems are also available to the general customer.
Datatag Trailer Insurance
Datatag Trailer Insurance provide an exclusively tailored trailer insurance package that offers comprehensive insurance cover for all types of trailer. Cover can include, but is not limited to, box van trailers, flatbed trailers, transport trailers, tipping trailers or horse trailers. Our policy is so broad in coverage that we cater for almost any kind of trailer. Insurance discounts of up to 20% are applicable. To submit a request for a quote, click the link below:
PDF Downloads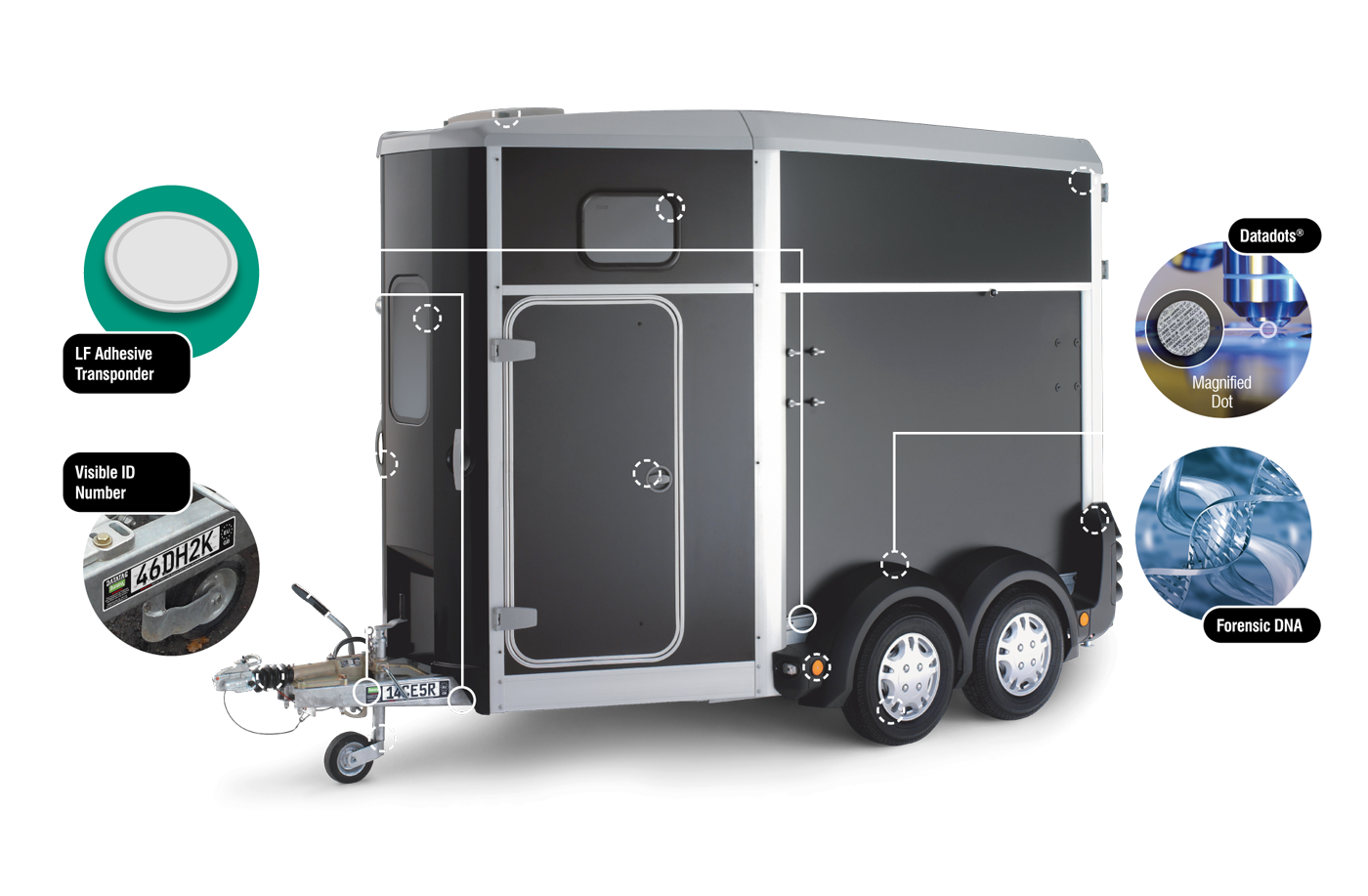 Datatag - A unique layered approach to crime prevention and asset identification