In Case Of Emergency Decal
In Case Of Emergency Decal
AT THIS TIME THE IN CASE OF EMERGENCY DECAL HAS BEEN DISCONTINUED AND IS NO LONGER AVAILABLE. THIS PAGE OFFERS INFORMATION/ADVISE TO THOSE CUSTOMERS WHO MAY HAVE AN ICE DECAL WHO HAVE NOT REGISTERED WITH DATATAG TO DATE.
What is the Datatag ICE Decal?
No one wants to think about accidents but sometimes, no matter your skill level or care and attention to the conditions, accidents can happen.
Whether on a motorcycle, bicycle, Jet-Ski® or horse, when things go wrong and you find yourself in need of help, it's vital that the emergency services are able to identify who you are to access your medical records and contact your family/friends! This is especially important if your sport takes you out into the countryside or away from other people.
To help ensure that no matter what your condition, this critical information is available to those who need it, Datatag have introduced their own In Case Of Emergency (ICE) label using QR code technology to link your emergency contact details through to a central secure database.
This allows the fast and accurate identification of a casualty by the emergency services in those vital first few minutes.
Best of all online registration of your Datatag ICE label is FREE.
Registration / Login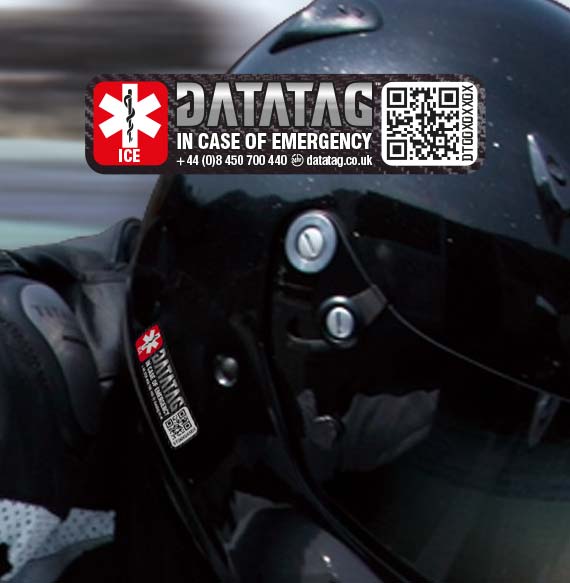 Installation Instructions:
Datatag - A unique layered approach to crime prevention and asset identification