GPS Survey Equipment System
Marking System for Agricultural GPS Survey Equipment
Tech Overview: UV Etch | TE UD Labels | Datadots® | Warning Labels
Global Positioning System (GPS) equipment are expensive pieces of kit which are easily accessible to thieves. An increasing number of thefts have been reported to the police as stolen however lack of identification marks make it difficult to for the units to be identified correctly.
The Datatag GPS marking system consists of multiple layers of technology including stealth UV etching, as well as our Datadot® microdot security system including Datatag DNA a true forensic chemical DNA and a pair of tamper evident visible ID plates to deter the thief.
Datatag is designed to covertly and overtly mark your GPS equipment for life. Once thieves see the Datatag warning decals on your system they usually go looking for an easier target as they realise that being caught red-handed with Datatagged property means they will be prosecuted.
There are no annual fees when fitting Datatag and when you come to sell your GPS equipment, you'll find that the Datatag registration can be transferred to the new owner.
Please note this is not a GPS tracker.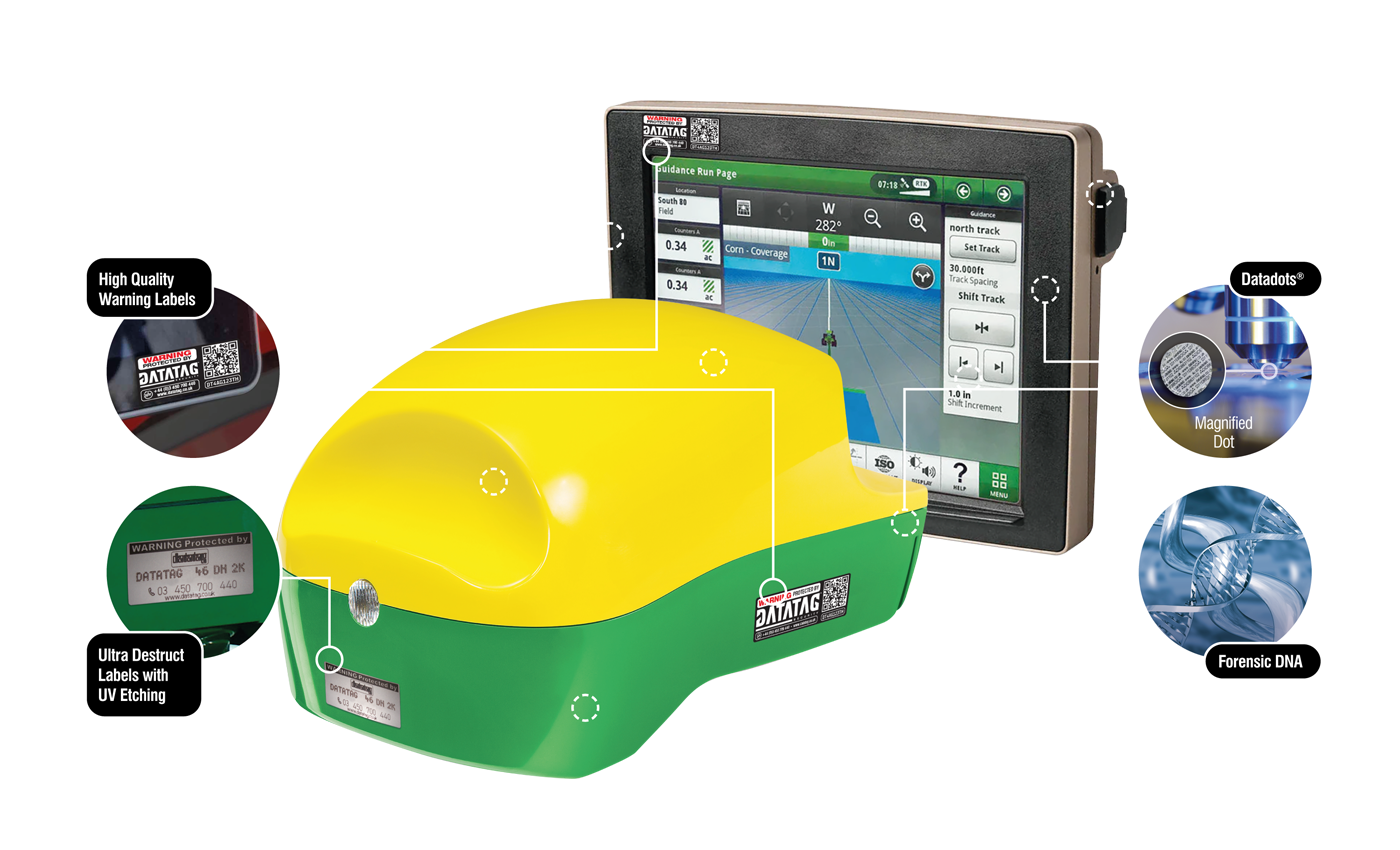 GPS Survey Equipment Technology
Datatag - A unique layered approach to crime prevention and asset identification