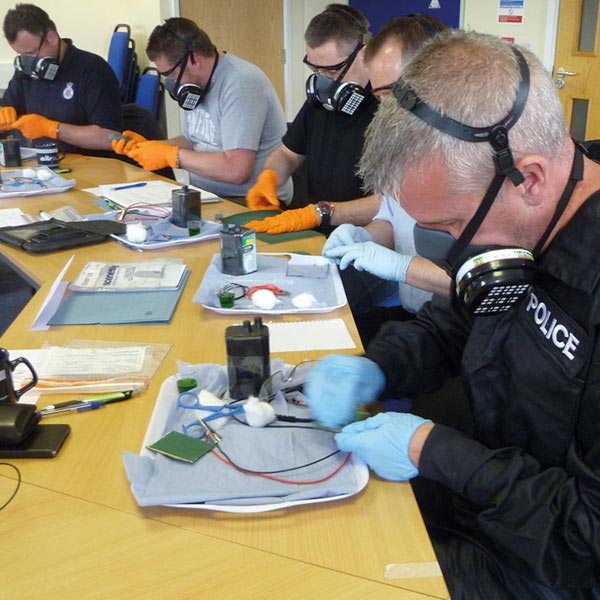 IMI Forensic VIN Recovery Course
Dates of next courses:
8th September 2022
Recognition: IMI Quality Assured Award
This Datatag Vehicle Forensic Award Course is accredited with the IMI (Institute of the Motor Industry).
It has been specially designed in order to replace an essential skillset which has been gradually eroded over several years of cutbacks within the police service. With the demise of stolen vehicle squads throughout the UK, the aim of this course is to re-introduce and re-train officers in a cost effective manner. This one day course will appeal to wide range of law enforcement personal such as vehicle examiners, ports officers, RPU officers and rural crime officers, PCSOs or any Law Enforcement who is likely to come into contact with stolen vehicles.
The ability for officers to be able to quickly identify vehicles and return them to their rightful owners can quickly reduce costs for police forces, such as ongoing storage charges, litigation issues relating to retention of vehicle etc.
By the conclusion of this course each officer will have covered the following learning outcomes:
Have a complete understanding regarding health and safety protocol before, during and after re-etching
Effectively set up a camera in manual mode to photograph identification numbers
Accurately cast of a suspect VIN number using Isomark and evidence the cast
Understand how stamping affects the molecular structure of metal
How to prepare the metal for re-etching
Be able to re-etch steel
Be able to re-etch aluminium
Be able to re-etch cast iron
How to correctly statement a chemical or thermal restoration
The cost of the course is £599* ex VAT per delegate.
Recognition: IMI Quality Assured Award
Certification costs: Methods of VIN Recovery - IMI - £50.00
Certification costs includes one year free 'associate membership' to the IMI.
*Please note registration and certification by governing body is in addition to these prices and will vary depending on the governing body.
To book onto the course, please contact: info@datatag.co.uk
---
This training courses can be held anywhere around the country. Costs will vary on location and accomodation. Max students per course is 16.
Some forces find this easier to bring the trainer to the students and to minimise costs.
Datatag - A unique layered approach to crime prevention and asset identification