AMCA Championship Round 3 Report - Teme Valley @ Boraston - 28 June 2015
DATATAG - THE POWER BEHIND THE AMCA CHAMPIONSHIP SERIES

Foxhills Fiesta
Coming hot on the heels of an absorbing AMCA British Motocross Championship round at Boraston just 7 days earlier, the lads chasing title glory now have to dig deep and go in action yet again this weekend. Venue for round four of the 2015 series powered by Datatag and supported by Dunlop is the famous former G.P track of Foxhills, near Swindon, Wiltshire. Promoted by the Faringdon MXC, its certainly going to be frantic event on Sunday as the meeting will also incorporate round three of the AMCA 2T and Veterans Championship.
In the main AMCA MX1 British Championship its Yorkshireman Richard Cannings leading the charge just 22 points ahead of Boraston winner Luke Dean with the defending Champion Luke Mellows a further 12 points in arrears. So far Cannings, Dean, Mellows and the injured Jack Cox have took the moto wins. With Cox now out for the remainder of the season, the current top three could prove to be very difficult to dislodge from the medal positions but with still another 12 races remaining, there's sure to be more leaderboard changes in what as so far proved to be a totally unpredictable series! Right in the chasing pack and looking to take advantage should the top three slip up, there's plenty of quality challengers led by the likes of Brandon Benjamin, Elliot Barrs, Scott Bates and Jamie Dobson for starters.
Over in MX2 the top three of Josh Waterman, Luke Burton and Lewis King are setting a red hot pace at the top of the table. Indeed Burton since switching to a FUS AMS KTM machine is the rider very much in-form, winning all of the last five moto's. At present Burton is just 5 points behind leader Waterman. With the chase for glory well and truly on, expect plenty of spectacular high flying action from the current top three pilots as they lock horns yet again. Moving up to 4th in the standings is another rider with ACU Maxxis Championship experience in Daniel Brough, just ahead of youngster Jansen Day who is having a great debut season in the AMCA series. There's also plenty more great young racers inside the MX2 top ten at present so watch out for Zac Stealey, Dean Swift, Matt Ridgway, Jack Gardner and Lee Truman flying high and mixing it at Foxhills.
In the AMCA 2T series, Adam Harris is aiming to bag his fourth consecutive title. After winning round one, Adam had to settle for silver during the last outing at Babell behind Jonathan Roderick-Evans. At present though Harris leads the present title race, 42 points clear of James Lane with Josh Williams 3rd and Evans in 4th.
Current Champion Simon Lane, Martin Atherton, Gary Jones and Matt Ryder have all won at least one moto each and thus also fill the leading four positions in the early AMCA Veterans table. In the opening two rounds, this title chase as produced some great action and the Vets are determined to entertain yet again at Foxhills. The circuit should be signposted from junction 15 of the M4 at Swindon then follow the A419 towards Liddington, postcode SN4 0DP. Admission charges have been set at £7 Adults with OAP's and Children Under 14 getting in for FREE.
AMCA MX1 (Top ten) 1 Richard Cannings(DK Husqvarna) 443 points 2 Luke Dean(Meredith Suzuki) 421 3 Luke Mellows(Park Lane IDS KTM) 409 4 Brandon Benjamin(Park Lane IDS KTM) 382 5 Elliot Barrs(Fowlers Honda) 347 6 Scott Bates(FUS AMS KTM) 318 7 Jamie Dobson(Underdog KTM) 280 8 Jack Cox(Apico LPE Kawasaki) 279 9 Sam Smith(Dirt Pro Extreme Honda) 10 Clinton Barrs(DK Kawasaki) 270.
AMCA MX2 (Top ten) 1 Josh Waterman(Park Lane IDS KTM) 435 points 2 Luke Burton(FUS AMS KTM) 430 3 Lewis King(Wulfsport/Rock Oil Suzuki) 369 4 Daniel Brough(IDS Passion Racing Husqvarna) 302 5 Jansen Day(KTM) 297 6 Zac Stealey(Geartec Suzuki) 296 7 Dean Swift(Underdog KTM) 254 8 Matt Ridgway(Midwest Husqvarna) 242 9 Jack Gardner(FUS AMS KTM) 239 10 Lee Truman(Stormers Honda) 233.
AMCA 2T (Top ten) 1 Adam Harris(Underdog Yamaha) 347 points 2 James Lane(AJP KTM) 305 3 Josh Williams(Decade KTM) 289 4 Jonathan Roderick-Evans(Yamaha) 283 5 Ashley Wilson(KTM) 227 6 Matthew Bath(Kawasaki) 221 7 Joe Higgins(Rowlands Transport KTM) 220 8 Sam Callow(Kawasaki) 202 9 Mark Bayliss(32Five Yamaha) 200 10 Archie Knight 196.
AMCA Vets (Top ten) 1 Simon Lane(AJP Honda) 322 points 2 Martin Atherton(Honda) 304 3 Gary Jones(KTM) 304 4 Matt Ryder(Honda) 295 5 Garry J Williams(Yamaha) 274 6 Julian Freeberne(Yamaha) 267 7 Stephen Baddeley(Yamaha) 224 8 Richard Brown(Kawasaki) 224 9 Brian Staples(Honda) 206 10 Shaun Hayles(Yamaha) 200.
Check out the video from round 3 of the AMCA National MX1/MX2 Championships from Teme Valley @ Boraston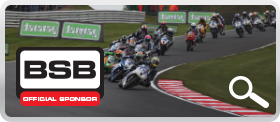 Which System Do You Want?
AMCA Reports 2015
Datatag Racing