AMCA Championship Round 1 Report - Dursley @ Nympsfield - 10 May 2015
DATATAG - THE POWER BEHIND THE AMCA CHAMPIONSHIP SERIES
2015 AMCA BRITISH MOTOCROSS CHAMPIONSHIP POWERED BY DATATAG(ROUND 1) AT NYMPSFIELD ON SUNDAY, MAY 10TH AND PROMOTED BY THE DURSLEY MXC
Great racing, a large crowd and top class presentation by the hard working Dursley MXC ensured that the opening round of the 2015 AMCA British Motocross Championship powered by Datatag was a roaring success on Sunday. As the saying goes, 'first impressions are the most important' and at long last an AMCA Championship had the razzmatazz and feel good factor that it's long been craving for thanks to the paddock front line efforts of several top class race teams, a whole host of flags and banners and making their debut at an AMCA Championship event, the Dunlop Tyres fitting and technical support roadshow. Out on track in this hard fought opener it was Jack Cox taking the overall MX1 win ahead of defending Champion Luke Mellows and new boy Luke Dean. Over in MX2, Josh Waterman took the top step on the podium from Ryan Crowder and Jansen Day.
After Dean and Waterman had posted the fastest times to earn the respective pole positions in qualifying, it was down to the real business of racing to commence with MX1 first up. With nerves jangling, young Brandon Benjamin remained totally cool to gloriously grab the moto one holeshot closely followed by his Park Lane IDS Transport KTM team mate Mellows and new Superclass Champion Richard Cannings in 3rd. Before the end of lap one though Cannings had crashed, dropping right back to 13th whilst Mellows soared into the lead as now Luke Meredith, Scott Bates, Joe Jones, James Dodd, Brad Turner, Ryan Morris, Jack Cox and Shaun Pearce provided the early challenge. Quickly the moto settled down into two big battles at the front as Mellows, Benjamin and Meredith broke clear of a five way tussle for 4th. With the hunt for early big points raging, Turner then dropped from 4th to 9th as Dean started in 16th moved up to 7th then went back again to 10th! Unfortunately though with the moto then reaching its final stages there was to be a horrific conclusion when Meredith and Dodd collided when disputing 3rd spot, Dodd getting his lower leg trapped between the fork leg and front wheel of Meredith's machine and suffering a serious injury, get well soon James! So with the race naturally red flagged it was victory to Mellows from Benjamin who had produced a stunning ride to earn 2nd ahead of Cox, Jones, Morris, Cannings, Turner, Bates and Dean. Taking 11th in this opener was Elliot Barrs, brilliantly blasting back from last place following a fall as his cousin Clinton Barrs took 12th, just four weeks after breaking his ankle!
MX1 moto two produced an early fierce five way battle for supremacy as Cannings, Cox, Dean, Elliot Barrs and Turner locked horns with Mellows and Jones the next best. With first Turner then Mellows stalling their engines the picture quickly developed into three separate tussles, Cox v Dean for 1st, Barrs v Cannings for 3rd and Mellows v Jones for 5th. In a great scrap which went right down to the wire, Cox took a very narrow win just over 1 second ahead of Dean with Barrs in 3rd, Cannings 4th, Jones 5th, Mellows 6th, Morris 7th, Luke Spence 8th, Benjamin 9th and Pearce 10th.
What a classic tussle the last MX1 moto of the day was to be as Dean, Cannings and Cox all took turns to lead the way. Dean was fastest away but by the completion of lap one Cannings was in control. The Yorkshireman's joy though was to be very short lived as he also led for just one circuit before being overhauled by Cox. Lap six and it was all change again with Dean the new pacesetter only to be repassed by a very determined Cox. Starting the final lap and Dean refused to accept defeat, producing a clever block pass and thus regain a slender advantage. As the pack disappeared out of sight into the bottom half of the Nympsfield track, the crowd waited excitedly for the reappearance of the gladiators. Coming up the final hill it was Cox leading the way and taking the win from Dean, Cannings, Morris, Mellows and E Barrs who had again worked very hard for his points coming from 18th. Completing the top ten were Benjamin, Jones, Dobson and C Barrs. Despite suffering a suspected broken hand in that horrible moto one collision, Luke Meredith still remarkably competed and finished the remaining moto's to earn 70 very hard earned Championship points!
Not to be outdone, the MX2 Championship lads also produced some stunning action at Nympsfield. Leading the moto one charge was Luke Burton from Josh Waterman, Ryan Crowder, Carl Benjamin having recently recovered from a shoulder operation and Jansen Day. Not enjoying such good fortune though in this season opener was Adam Wells and Paul Neale, both involved in a multi turn one melee which saw Wells actually dragged along the ground after falling from his machine. Whilst Wells and Neale started the long trek back through the pack, at the front Championship new boy's Burton and Waterman were setting a terrific pace at the front. Burton led until lap five before picking up a rear wheel puncture which was to drop him back to 10th. From here onwards, Waterman galloped to victory but he certainly needed to keep a very watchful eye on the super quick Crowder who had closed rapidly on the leader in the closing stages. Indeed at the flag, Crowder was just 2.5 seconds in arrears. Taking a great 3rd in this opener was Jansen Day ahead of Benjamin, Matt Ridgway, Jack Bas, Daniel Brough, Lewis King and Dean Swift. Following their earlier problems, Neale stormed through the pack to earn a strong 13th as Wells got home in 26th.
The very fast starting Burton was again quickest rider away in MX2 moto two with Neale, Waterman, Ridgway, Crowder, Bas and Day in tow. Two laps in and Ridgway crashed dropping right back to last spot but at the front the race was well and truly on as Burton, Neale and Waterman locked horns in a terrific tussle for supremacy. By lap four, Waterman had hit the front and there he remained as Burton and Neale continually swapped positions. With one lap remaining, Neale looked favourite for 2nd spot but once again Burton fought back to dramatically claim the runners-up position almost insight of the chequered flag, what a contest that was! Again proving that he will be a major contender in 2015, Lancastrian Crowder bagged a well-deserved 4th from Day, Bas, King, Jack Gardner, Zac Stealey and Brough. Unfortunately due to a Support class rider requiring the services of the Air Ambulance and time rapidly marching onwards, there was to be no MX2 Championship race three.
In the battle of the Championship Non-Qualifiers at Nympsfield, Will Hughes took top honours whilst in the remaining Support action there was victories for Adam Harris, Stephen Pardoe, Jordan Davies, Jordan Hughes and Jamie Comley.
Support Racing Results
AMCA Championship Non-Qualifiers sponsored by Ben Saunders Race Connections
1 Will Hughes 114 points
2 Lee Clarkson 114
3 Blaine Blackwell 100.
MX1 Experts sponsored by Thornbury MX Practice Tracks and BRP Imports Kenny Clothing
1 Adam Harris 120 points
2 Simon Lane 104
3 James Lane 104.
MX1 Seniors sponsored by Thornbury MX Practice Tracks and BRP Imports Kenny Clothing  
1 Stephen Pardoe 66 points
2 Peter Wright 62
3 Matthew Fews 56.
MX2 Experts sponsored by Thornbury MX Practice Tracks and BRP Imports Kenny Clothing  
1 Jordan Davies 120 points
2 Owen Hillman 104
3 Jack Drummond 90.
MX2 Seniors sponsored by Thornbury MX Practice Tracks and BRP Imports Kenny Clothing
1 Jordan Hughes 104 points
2 Joe Simpkins 86
3 Aaron Hardiman 76.
Juniors Unlimited Sponsored by Berkeley Heath Motors 
1 Jamie Comley 114 points
2 Bradley Mears 101
3 Andrew Pritchard 99.
AMCA MX1 & MX2 Championship 2015
Check out the video from round 1 of the AMCA National MX1/MX2 Championships from Nympsfield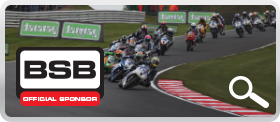 Which System Do You Want?
AMCA Reports 2015
Datatag Racing