AMCA Championship Round 2 Report - Burntwood @ Branston - 14 June 2015
DATATAG - THE POWER BEHIND THE AMCA CHAMPIONSHIP SERIES

AMCA FIGHT MOTORCYCLE THEFT WITH DATATAG AND THE OFFICIAL MASTER SCHEME
One of the UK's leading motocross race organisations has upped its declared war on motorcycle theft by partnering with the motorcycle industry's official security initiative, the MASTER Scheme.
The AMCA (Amateur Motorcycle Association) has always been proactive in efforts to prevent stolen bikes being used at its club events by offering members the chance to record their motorcycle's details against their membership records. However, with the launch of the Official MASTER Scheme in 2013, the organisation saw an opportunity to increase the pressure on bike thieves by checking for stolen machinery at meetings.
There are now over 100,000 new motorcycles protected with Datatag technology as part of the MASTER Scheme so the AMCA have embarked on a programme of random bike checks at Club and National Championship meetings throughout 2015 and beyond.
The first of these checks was held at the AMCA National Championships at Branston in Staffordshire last weekend. As bikes made their way to practice, Datatag staff supported by AMCA staff stopped and scanned them for embedded microchips, installed as part of the MASTER Scheme. Officials also recorded numbers on MASTER Scheme tamper evident warning labels. These identifying numbers were cross matched to the main MASTER Scheme database to check for any stolen reports, which would then be notified to the AMCA and Police for further investigation.
AMCA General Manager Sue Potts was delighted with how smoothly the day went, particularly the attitude of the riders who were stopped to have their bikes checked, "I need to thank all of our riders for their cooperation and enthusiastic support for our stolen bike operation at the weekend. Every rider was happy to have their bike checked and delighted that the AMCA are taking such a tough stance against stolen bikes," she explained.
"I want to send a loud and clear message to motorcycle thieves; the AMCA will not let stolen bikes be used at our events and we will continue our work with Datatag to ensure that bikes are checked regularly." continued Sue.
Dave Luscombe from Datatag, who assisted the AMCA at the weekend was very pleased with how the weekend went, saying "We checked over 100 bikes during the weekend and 70% were young enough to come with the MASTER Scheme technology so we have lots of data to check now. It was very clear throughout the day that AMCA members are keen to drive theft out of the sport and their support for Datatag and the MASTER Scheme is very encouraging. I look forward to working with the AMCA at future events and helping them maintain their position as the UK's leading motocross organiser"
KTM, Suzuki and Honda off road motorcycles are supplied with the MASTER Scheme installed as standard by the dealer, free of charge. Please ask your dealer for information about the MASTER Scheme and when buying a new bike, insist on MASTER Scheme.
Riders with new bikes that are not supplied with the MASTER Scheme as standard, or who have older bikes that are not protected by Datatag, can protect their bikes with the same level of security as the MASTER Scheme by fitting a Datatag Off-Road Motorcycle system. Available through all reputable dealers the system retails for just £59.99.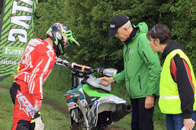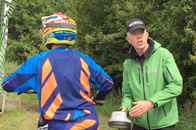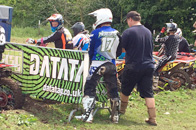 AMCA MX1 & MX2 Championship 2015
Check out the video from round 2 of the AMCA National MX1/MX2 Championships from Burntwood @ Branston
2015 AMCA BRITISH MOTOCROSS CHAMPIONSHIP POWERED BY DATATAG (ROUND 2) AT BRANSTON ON SUNDAY, JUNE 14TH
Following a fantastic opener, round 2 of the AMCA British Motocross Championship powered by Datatag takes place Sunday, 14th June with the Burntwood Barracudas hosting the event at Branston, near Burton-Upon-Trent. After the frantic round one exchanges its Jack Cox(MX1) and Josh Waterman(MX2) leading the respective classes but it's still very early day's yet as this super series is sure to provide plenty more thrills, spills and excitement along the way!
In MX1 at Nympsfield back in early May, defending Champion Luke Mellows won the opening race of the 2015 contest before Cox was first past the post in moto's two and three. With Cox also topping the podium, Mellows started the defence of his title with a strong runners-up slot as new boy Luke Dean took 3rd. Other riders starting the series with impressive performances were current AMCA Superclass Champion Richard Cannings, Brandon Benjamin, Ryan Morris, Joe Jones, Elliot Barrs, Jamie Dobson and Clinton Barrs. Since Nympsfield, Clinton Barrs has now had another four weeks to recover from his broken ankle sustained in April and will be certainly be fitter and stronger, determined to haul himself right back into title contention. After picking up a recent injury in the MX Nationals event at Weston-Super-Mare, Benjamin will be hoping to be fully fit for this weekend whilst another rider sweating on his fitness is Luke Meredith after crashing at Nympsfield and suffering a suspected broken hand.
The MX2 class managed just a couple of outings at Nympsfield but in those red-hot battles the victor on both occasions was Josh Waterman. Although Waterman took the wins, there was plenty of early markers laid down by his rivals to suggest that this will develop into a very intriguing Championship struggle. Taking the runners-up slot in round one was the very rapid Ryan Crowder who during the Winter switched from Honda to KTM machinery. Continuing his fine form displayed in the early season Superclass, the youngster from Lancashire looks certain to be a major contender in the 2015 title chase. Making it a KTM dominated podium at Nympsfield, the very impressive Jansen Day took a great 3rd overall, in the process beating a whole host of more illustrious rivals. Also inside that early MX2 top ten at present are Luke Burton, Jack Bas, Lewis King, Paul Neale, Carl Benjamin, Daniel Brough and Mark Young. Since Nympsfield, Burton has announced a switch from the Passion Racing Husqvarna team over to FUS AMS KTM so the orange presence in the Burton pits will now be even stronger.
Proving the overall depth of this very competitive AMCA British Motocross Championship, outside the current MX2 top ten you will still find the likes of Matt Ridgway, Zac Stealey, Jack Gardner, Bradley Wheeler, Adam Wells and Adam Cook. So this Sunday at Branston both MX1 and MX2 are sure to thrill! The circuit can be found just off the A38 at Branston with a postcode of DE13 9SB and once again the Dunlop Tyre Fitting roadshow will be on-site and offering both new tyres and technical advice. This is an event not to be missed so make sure you are there!
AMCA MX1 Top ten 1 Jack Cox(Apico LPE Kawasaki) 167 points 2 Luke Mellows(Park Lane IDS KTM) 148 3 Luke Dean(Meredith MX Suzuki) 143 4 Richard Cannings(DK Husqvarna) 138 5 Brandon Benjamin(Park Lane IDS KTM) 132 6 Ryan Morris(FUS AMS KTM) 131 7 Joe Jones(Rock Oil Mounter KTM) 129 8 Elliot Barrs(Honda) 126 9 Jamie Dobson(Underdog KTM) 96 10 Clinton Barrs(DK Kawasaki) 95.
AMCA MX2 Top ten 1 Josh Waterman(Park Lane IDS KTM) 120 points 2 Ryan Crowder(Rocket Centre KTM) 101 3 Jansen Day(KTM) 95 4 Luke Burton(FUS AMS KTM) 89 5 Jack Bas(KTM) 86 6 Lewis King(Wulfsport Rock-Oil Suzuki) 80 7 Paul Neale(Apico LPE Kawasaki) 79 8 Carl Benjamin(Park Lane IDS KTM) 78 9 Daniel Brough(Passion Racing Husqvarna) 76 10 Mark Young(Yamaha) 66.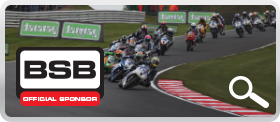 Which System Do You Want?
AMCA Reports 2015
Datatag Racing