Diamondback MTB Downhill Series National Downhill Championship Llangollen
DATATAG - THE POWER BEHIND THE DIAMONDBACK MTC TEAM

Diamondback MTB Downhill National Downhill Championship Llangollen - 19th June 2015
Mentioning the 'National Championships' is enough to get any athlete both buzzing and nervous no matter what the sport. The 44 Racing Rockstar team are no exception to this and all rocked up on Friday ready to smash some runs in!
Track walk on Friday gave the team a chance to look at how the Borderline Events team had modified the track for this annual event. There were mixed opinions on the changes, but all were in agreement that it would be interesting to see whether or not the changes would hold up to 300+ riders battling their way down. The main changes were the addition of catcher berms where previously there was nothing, meaning that speeds would be up and times would be down.
Practice came around and the team were loving the track, limited line choice meant that most of the team were running the same lines but were able to try out variations whilst chasing each other. This gave the team a chance to dial in any sections they weren't sure on and share lines where others were struggling. This came into full effect when the track started to fall apart due to the dry weather and hundreds of riders – tomorrow was definitely going to get wild!!
Sunday morning came around and the track had benefited from some overnight showers and was running well. This wasn't to last as the hot weather started to crack the dusty berms even further and riders were overshooting into the gauze bushes!
Qualifying got underway and first man down for the team was Bear Belk in the Junior Category, Bear put in a steady run to take 12th spot with a 2:21.379 saving plenty for race runs.
With this being the National Championships, the Expert and Elite categories were grouped together into the 'Senior Championships' category.
First up was Sean Radcliffe who was keen to post a solid time on one of his favourite tracks, he didn't disappoint and qualified 45th in a stacked field with a 2:17.761. Next up was Nick Geoghegan who was looking to build on his result from last weekend and bag a good seeding spot, unfortunately a trip over the bars in the bottom section prevented that and Nick qualified 69th with a 2:23.950. Finally George Belk was due to tear up the hill, George flew down in 2:14.119 to qualify 28th.
Race runs came around and the whole team were wondering what the track now looked like following 300+ seeding runs. Bear was first up and took 3 seconds out of his run time to finish 10th with a 2:18.910 – a top ten at the National Downhill Championships is just what he needed! Next up was Nick who was desperate to stay on the bike following his earlier seeding run crash, Nick took over 10 seconds out of his previous time to finish with a 2:13.756 and 37th spot at the end of the day. 3rd up was Radcliffe who was ready to unleash hell on this steep winding track, unfortunately some small mistakes meant Sean couldn't get into rhythm and crossed the line with a 2:18.022, good for 56th place. Finally it was George's turn to see how many berms were left, George crossed the line with a 2:13.210 which was good enough for 31st and the fastest team time of the day!
A mixed bag for the team, however morale stayed high and everyone loved a dry weekend of racing!
Next full team outing will be Antur Stiniog for the final round of the British Downhill Series, however you keep up to date on all the teams antics on their Facebook, Instagram and twitter pages.
A huge thanks to all of our sponsors - Rockstar Energy Drink, Diamondback Europe, Kore USA, SpiralGFX.com, SRAM, RockShox, Freestylextreme.com, ThorMX UK, Schwalbe UK, Duck Smart, Horizon Watches, Ride100% Goggles, Datatag, Owkay, Plush Suspension Tuning, Boom Earwear, 2Wheeledathletes
CLICK HERE FOR DIAMONDBACK MTB BLOG >
CLICK HERE FOR BRITISH DOWNHILL SERIES >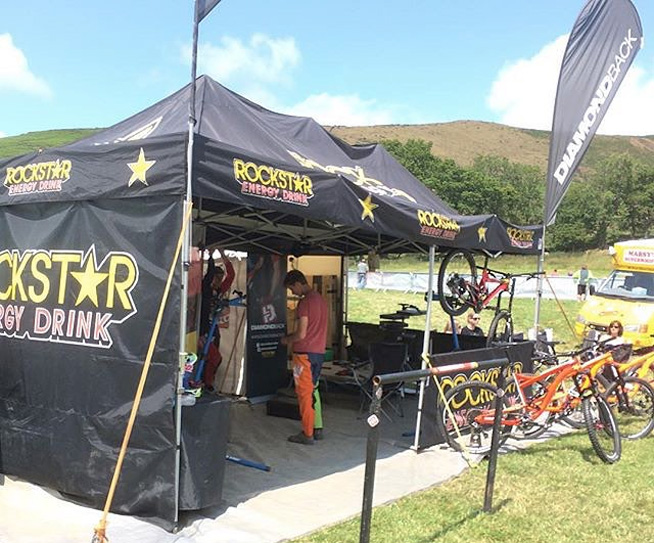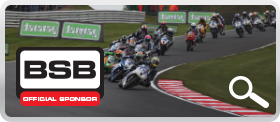 Which System Do You Want?
Diamondback MTB Reports 2015
Datatag Racing