Datatag British Superbikes Official Sponsor - Round 12 Brands Hatch GP
British Superbikes Round 12 Brands Hatch GP 13-15 October 2015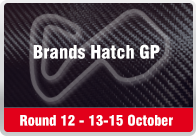 Shakey claims pole as Haslam crashes ahead of race one
Shane 'Shakey' Byrne smashed the existing lap record at Brands Hatch to set the fastest ever two-wheel lap of the Grand Prix circuit to set the final pole position of the MCE Insurance British Superbike Championship season ahead of today's opening race.
The final Q3 session of 2017 started with a high-speed crash for John Hopkins at Paddock Hill Bend which meant that there was a brief red flag with six minutes remaining. The Moto Rapido Ducati rider suffered a fractured L2 vertebra and suspected fractures to both knees and was transferred to Kings Hospital for further assessment.
When the session resumed it was a final dash to the chequered flag with Jason O'Halloran one of the first to set a flying lap before Christian Iddon moved ahead. Byrne though was on the attack and he set a time 0.451s faster than the previous fastest lap of the Kent circuit.
Championship leader Leon Haslam was holding a front row position but he crashed out unhurt at Druids and as he walked away title rival Josh Brookes was on a flying lap and he fired the Anvil Hire TAG Yamaha into second place to push the JG Speedfit Kawasaki contender back to row two.
Byrne's lap was never threatened as Brookes and Iddon complete the front row with Haslam heading row two ahead of O'Halloran and his Honda Racing team-mate Dan Linfoot.
McAMS Yamaha's James Ellison heads the third row from Jake Dixon who bounced back from his huge crash in free practice yesterday to start eighth on the grid.
MCE Insurance British Superbike Championship, Brands Hatch, Datatag Qualifying:
Shane Byrne (Be Wiser Ducati) 1m:24.163s
Josh Brookes (Anvil Hire TAG Yamaha) +0.544s
Christian Iddon (Tyco BMW) +0.589s
Leon Haslam (JG Speedfit Kawasaki) +0.654s
Jason O'Halloran (Honda Racing) +0.658s
Dan Linfoot (Honda Racing) +0.671s
James Ellison (McAMS Yamaha) +0.704s
Jake Dixon (RAF Regular & Reserves Kawasaki) +1.073s
John Hopkins (Moto Rapido Ducati)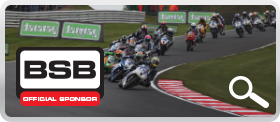 Which System Do You Want?