Datatag British Superbikes Official Sponsor - Round 5 Brands Hatch GP
British Superbikes Round 5 Brands Hatch GP 18th-20th July 2013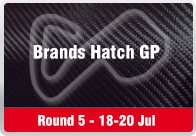 Byrne claims home pole as Brookes crashes out
Shane 'Shakey' Byrne claimed his third pole start of the MCE British Superbike Championship at his home round at Brands Hatch as the triple champion pushed ahead of the Lloyds British GBmoto Racing Kawasaki pairing. However it was a dramatic session for Josh Brookes who crashed twice.
Byrne admitted he wasn't satisfied with their performance in the opening qualifying sessions but he showed his determination for a home win by snatching the pole position from the grasp of the battling Lloyds British GBmoto Racing Kawasakis of Chris Walker and James Ellison.
Byrne said: "I've been really, really struggling and I wasn't expecting that pole position at all. You know I got out in Q1 and did one lap and came straight back in and said 'guys this is not right'. We spent the rest of that session in the pits with the guys working and going through data and try and find a solution for Q2. Then I did a lap or two in Q2 and on the first flying lap I was nearly off at Sheene Curve in a big way - tucked the front and then stayed on somehow. Not by skill I can assure you!
"I finished that lap and came back in and said 'look it's just not good enough for us to do more'. For the last session they made a bigger change because you know none of these other guys are going to wait for me are they? I knew if I wanted to be anywhere near the front, I'd have to really dig deep. I am happy with the pole position though and we have some changes for tomorrow so hopefully we can just get a bit more comfortable then away we go!"
In the Q3 session Millsport Ducati's Jakub Smrz hit the top of the times first, however he was then displaced first by Ellison and then Walker as the leading contenders fought for the pole position. However a late charge from the Rapid Solicitors Kawasaki rider moved him narrowly ahead of the 'Stalker'.
Smrz heads row two for tomorrow's opening race whilst Tommy Bridewell was the fastest of the Milwaukee Yamahas as he held fifth position. On the opposite side of the garage, Brookes crashed out in Q1 at Westfield, saving a high-side before laying the Milwaukee Yamaha down in the gravel. The team worked to make the repairs ready for Q2, but he was able to fire back onto the track before the conclusion of Q1. The Australian was fired up to make amends but then in the opening stages of Q3 lost the front end to crash at Sheene Curve - he will start from eighth on the grid.
Ryuichi Kiyonari was sixth fastest ahead of John Hopkins on the Tyco Suzuki with Richard Cooper and Dan Linfoot completing the top ten. 
MCE Insurance British Superbike Championship, Brands Hatch GP, Datatag Extreme Qualifying:
Shane Byrne (Rapid Solicitors Kawasaki) 1m:26.131s
Chris Walker (Lloyds British GBmoto Racing Kawasaki) +0.058s
James Ellison (Lloyds British GBmoto Racing Kawasaki) +0.254s
Jakub Smrz (Millsport Ducati) +0.373s
Tommy Bridewell (Milwaukee Yamaha) +0.550s
Ryuichi Kiyonari (Buildbase BMW) +0.597s
John Hopkins (Tyco Suzuki) +0.644s
Josh Brookes (Milwaukee Yamaha) +0.734s
Richard Cooper (Anvil Hire TAG Kawasaki) +0.750s
Dan Linfoot (Quattro Plant Kawasaki) +0.768s
Datatag Extreme Qualifying from Brands Hatch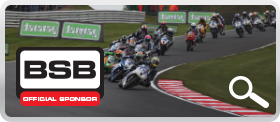 Which System Do You Want?
Datatag BSB Rounds 2014