Datatag British Superbikes Official Sponsor - Round 4 Knockhill
British Superbikes Round 4 Knockhill 24-26 June 2016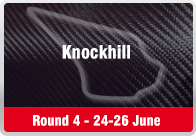 Shakey claims pole position by 0.001s from O'Halloran at Knockhill
Shane 'Shakey' Byrne mastered the wet conditions at Knockhill to claim pole position in Datatag Qualifying at Knockhill by just 0.001s from Jason O'Halloran ahead of tomorrow's two races in Scotland after a frantic final wet Superpole session.
Datatag Qualifying started in dry conditions but a heavy downpour after Q1 meant that the remainder of the session became an incredible battle for pole position in the wet. It was an early end to the session for Tyco BMW's Christian Iddon who crashed out of the second session at turn two unhurt, pushing him outside the top nine in the closing stages and he starts from the fifth row.
 The wet Superpole session saw six different riders move to the top of the times with rookie Glenn Irwin initially setting the benchmark on the Be Wiser Ducati, before Richard Cooper displaced him from the top. However the Carrickfergus rider claimed the position back with his next flying lap.
Irwin was then nudged from the top spot by his team-mate Byrne as the four-time champion moved ahead, only for the pair to swap places again just two laps later.
Byrne was on a charge though and he saved his best until the final moments of the session when he powered the Be Wiser Ducati to his first pole position of the season, but O'Halloran was on the counterattack and at the line the Australian missed out by the narrowest of margins.
As the leading pair pushed for the pole position Leon Haslam also leapt up the order in the final minute to move third and complete the front row for JG Speedfit Kawasaki.
Peter Hickman was another rider who shuffled his way up the order in the final minute to snatch fourth place from Irwin, who had secured his place in the final stage of Datatag Qualifying for the first time this season.
John Hopkins had been holding a front row position until the final minutes of the session and the American will complete row two ahead of Dan Linfoot on the second Honda Racing Fireblade and Richard Cooper. Danny Buchan held ninth place with his strongest qualifying performance so far this season for the Lloyds British Moto Rapido Ducati team.
MCE Insurance British Superbike Championship, Knockhill, Datatag Qualifying:
Shane Byrne (Be Wiser Ducati) 51.374s
Jason O'Halloran (Honda Racing) +0.001s
Leon Haslam (JG Speedfit Kawasaki) +0.139s
Peter Hickman (JG Speedfit Kawasaki) +0.284s
Glenn Irwin (Be Wiser Ducati) +0.312s
John Hopkins (ePayMe Yamaha) +0.396s
Dan Linfoot (Honda Racing) +0.558s
Richard Cooper (Buildbase BMW) +0.833s
Danny Buchan (Lloyds British Moto Rapido Ducati) +0.923s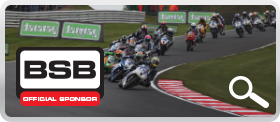 Which System Do You Want?
Datatag BSB Rounds 2016