Datatag Latest News
Tweet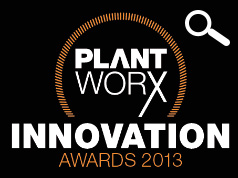 DATATAG AND CESAR SPONSOR PLANTWORX INNOVATION AWARDS 2013
Datatag ID, the power behind the CESAR scheme initiative, has announced it will be one of the mains sponsors of this years PLANTWORX Innovation Awards for Security Innovation. Plant theft remains a big problem for the industry and this award recognises the most significant entry in terms of preventing a theft of a machine, attachment and equipment or for locating, retrieving and identifying stolen items.
The PLANTWORX Innovation Awards recognise and celebrate those innovative Products making an impact in the construction equipment industry. Judged by leading industry experts - you can get your product in front of the movers and shakers from the construction and related industries.
There are lots of benefits to entering the Awards for both winners and shortlisted - lots of PR and publicity bringing product and brand awareness before and at the event. Award Winners & shortlisted get noticed by all PLANTWORX visitors and picked up by the media previewing the show.
For more information and to download an entry form, go to PLANTWORX Innovation Award website