Datatag Latest News
Tweet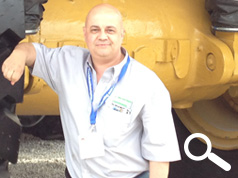 DATATAG RECRUIT NICK MAYELL, EX-TER
Datatag, the power behind the official CESAR equipment security and registration scheme and the leading supplier of 'motorcycle' security systems, has announced a strengthening of its team with the appointment of Nick Mayell.
Nick is a well-known name in equipment security and police circles having worked for TER for 18 years.
Datatag, which is celebrating 20 years in business this month, is an official sponsor of British Superbikes and the British Supersport Championship.
In his new role Nick will work directly with the police, crime prevention organisations and the insurance and asset finance industries to raise the level of awareness and increase the level of detection of vehicle enabled crime. Nick will also plan and present special training courses to disseminate proven vehicle identification techniques for traffic police. An advanced course for specialist vehicle examiners will be available from Datatag in the coming weeks. Further training courses will be available to insurance underwriters and claims officers, asset finance underwriters and fraud investigators. Datatag's unique and specialised training courses are a huge assistance to commerce in helping them identify asset identity and document fraud, which in turn helps reduce insurance premium rises.