Datatag Latest News
Tweet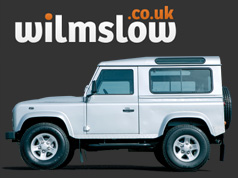 MAN ARRESTED AFTER STOLEN LAND ROVER AND MACHINERY RECOVERED
Feature article on wilmslow.co.uk Website - Source: http://www.wilmslow.co.uk
A 49-year-old male from Styal was arrested on suspicion of handling stolen goods, after a stolen Land Rover and plant machinery were recovered. He has subsequently been charged with a related offence.
PC Richard Walker said "The arrest was made due to a tracker device fitted to the plant machinery. The benefits of such devices and the other forms of protective marking schemes such as Datatag, which mark and protect high value plant and agricultural machinery, have been proven to reduce theft. With nearly 60 per cent of our geographical area being rural, there are easy pickings for organised criminals to target Wilmslow and the surrounding countryside. But with such schemes theft can be reduced."
He added "Rural Watch is an initiative we run alongside other initiatives such as Horse Watch which allows us to work closely with a range of organisations and individuals within the rural community to fight crime be it equine related crime through to heavy plant thefts. We can provide practical help for residents and encourage neighbours to look out for each other."
Should anyone wish to enquire and participate with these initiatives contact Cheshire Police on 101 or email.