Datatag Latest News
Tweet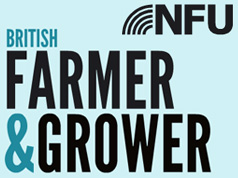 NFU BRITISH FARMER AND GROWER FEATURE - HOW SECURE IS YOUR 4X4?
The prized Land Rover Defender: nothing short of a farmer's friend. But as production stopped, the iconic 4x4 has become targeted by thieves.
Datatag's Aides Taylor looks at how you can protect your vehicle. If there's one thing that's iconic to the British farming community it has to be the over-popular Land Rover Defender. Built since the late 40's, these bombproof cars have been part of the British countryside ever since, and their appeal has never been higher. But as the curtain closed on production earlier this year it's sparked a theft epidemic, with owners being targeted not only for whole vehicles but increasingly for parts.
Police have been warning rural communities that one of the things which makes the Defender so appealing to owners is the ease of maintenance, making them a simple and easy target. Thieves also have the opportunity to remove body parts from outside the 4x4 due to its easy access. This makes the occurrence of owners waking up to find various body parts missing an ever increasing possibility. And while their value can be determined, the knock-on effect in delays to scheduled works and disruption of daily farm life cannot be underestimated.
Datatag, already the technology partner to the construction, agriculture, marine and motorcycle official security marking schemes, has developed a system specifically to help owners of Defenders protect their vehicles from this type of crime. Using advanced technologies including RFID transponders, UV stealth etching, microscopic Datadots® and forensic DNA solutions plus warning labels, the Datatag 4x4 system is aimed at providing the identification technologies missing on easily stolen Defender parts.
Chris Harrison, sales director at Datatag said: "Thieves love it when they can steal something with little or no risk to themselves - something which can't be identified should they be stopped and they can get away scot-free. Our technologies ensure that even when stripped from the original car, bonnets, doors, grills etc can be identified by the police and successful prosecutions secured. With our work in the construction, marine and especially' the motorcycle sector, thieves know that Dataiagged parts are too hot to handle."
Landywatch - a Facebook group designed to highlight vehicle theft - only proves that the issue is on the rise. Tom Brannan. Landywatch administrator, said: "We've seen a steady increase in theft. Doors and bonnets are particularly vulnerable without modification. With prices as they are for new and original parts we can't see this trend slowing down soon."
As an NFU member, you can get your hands on a Datatag 4x4 security marking system for just £75 (an NFU saving of £24). For more on Datatag's systems please visit www.nfuonline.com/datatag or ring NFU Call First 0370 845 8458,