Datatag Latest News
Tweet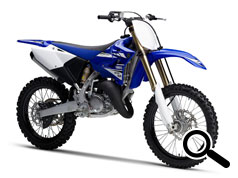 DATATAG ACCREDITED TRAINING COURSE PAYS OFF
A 45 year old man from Sale has received a 24 week sentence after pleading guilty to handling a stolen motorbike and accessories.
This was following an operation by the Knutsford Police Beat Team who were investigating the theft on Thursday 9th June 2016, of a Yamaha YZ Motocross bike along with various motocross accessories such as leathers, helmets and tools.
The stolen motorbike was tracked down just four days later to a residential address in Sale and the occupant was arrested. PC Mike Dawber, Rural Beat Officer for Knutsford and a recent attendee of the Datatag IMI accredited Stolen Vehicle Identification Course said "The latest British Crime survey suggests that vehicle theft is on the increase for the first time in twenty years. The Constabulary has worked hard to tackle both vehicle crime and rural offences and we will continue to do so."
Nick Mayell, Datatag's resident expert in vehicle identification and instructor on their IMI accredited courses said 'There's no substitute for knowledge and our courses have time and time again demonstrated that officers who attend are better equipped to spot the tell-tale signs of a stolen vehicle and go about successfully recovering it.'
The bike thief appeared at Stockport Magistrates Court on Tuesday 25th October and pleaded guilty to 'Handling Stolen Goods' and was subsequently sent to prison for 24 weeks and ordered to pay a £115 victim surcharge.
The stolen motorbike and accessories have subsequently been returned to their rightful owner.