Datatag Latest News
Tweet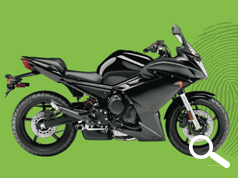 DATATAG HELP SECURE A CONVICTION AT BOLTON CROWN COURT
Datatag technology has yet again shown its worth leading to the conviction of a man found in possession of several stolen motorcycle parts found located in an industrial unit in Greater Manchester.
The Datatag motorcycle identification system was launched in 1992 and now protects over 500,000 motorcycles. The system is widely regarded as having contributed to a 90% reduction in bike thefts. The Datatag system acts as a theft deterrent and an invaluable aid to recovery.
The Datatag motorcycle system comprises of 'state of the art' identification technology that includes transponders, that provide an electronic 'finger print' to key components, stealth chemical etching and Datadots which are used on the numerous minor components.
Datatag's multi-layered technology minimises the risk of a motorcycle being stolen as most professional thieves now view Datatag marked motorcycles as 'too hot to handle'. The technology enables the police to identify the true owner of any Datatagged motorcycles as a whole or as often found in their component parts.
In this recent case the stolen motorcycle parts, that were found, were able to be identified through the Datatag markings. The thieves had removed or changed the standard identification numbers in the hope of evading detection but had not counted on the numerous Datatag 'fingerprints' on all the parts. Datatag has a 100% success rate and has never lost a court case in which Datatag has been used in evidence.
In this case the defendant pleaded guilty to handling stolen goods, at Bolton Crown Court, and received a 12 month custodial sentence.