Datatag Latest News
Tweet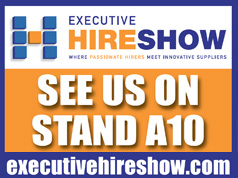 DATATAG RETURN TO THE EXECUTIVE HIRE SHOW 2017
Datatag ID Limited are set to return to exhibiting at the Executive Hire Show, (Ricoh Arena Coventry-February 8th & 9th) in 2017 as the company celebrates its silver anniversary.
Leading security marking and registration scheme provider Datatag will use EHS to showcase their latest developments including the newly launched Micro-CESAR system for small tools and equipment. As Datatag turns 25 CESAR will be entering its 10th year having been launched during a Combined Industries Theft Solutions (CITS) conference at JCB in 2007. CESAR, the official security marking and registration scheme for construction equipment, has gone from strength to strength and now protects over 225,000 pieces of equipment.
The new Micro-CESAR system is set to make a huge impact on the fight against small tool theft, following in the footsteps of CESAR, which is widely regarded as having contributed to a 70% reduction in equipment theft. Both system use an array of Datatag security marking technology to give each piece of equipment a unique and permanent 'fingerprint' which thieves cannot remove.
Micro-CESAR was launched at the 8th CITS Conference, since then it has been evaluated by a number of leading manufacturers of small tools and the first adoption is expected to be announced on the opening day of EHS in February.
Micro-CESAR and CESAR are designed to act as both a powerful deterrent against theft and as an invaluable aid in recovery.  As an added bonus the technology used in the Micro-CESAR system can also be used as a stock management tool helping companies track tools in and out of jobs and allowing users to easily access on-line health and safety advice and user manuals through the unique QR code and mobile enabled Micro-CESAR website.