Datatag Latest News
Tweet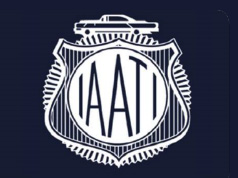 IAATI NEWSLETTER FEATURE - UK BOARD REPORT FOR INTERNATIONAL
The UK Branch has recently held its national training seminar at Loughborough University where we had stakeholders from over 30 organisations present with up to 132 delegates attending this two day course.
A wide variety of excellent subjects were discussed by some great speakers. Jaguar/Landrover on Keyless Theft, Vehicle concealment for smuggling arms and drugs by the National Crime Agency (NCA), NaVCIS (National Vehicle Intelligence Unit) on Ports operations and cars in containers. 'The evolution of vehicle crime' by the head of the national roads policing unit, Cash for Crash by IFED (Insurance Fraud Enforcement Division) Car crime with GPS Jammers was fascinating from Chronos Technology as was Operation Navigate by APU on over £1M of stolen UK vehicles tracked down and located in Uganda. Datatag and PANIU (Plant and Agriculture National Intelligence Unit) discussed bike and plant theft and initiatives in these areas providing a well rounded conference.
All in all we successfully highlighted many new methods of vehicle theft through emerging technologies and how vehicles are enabling many other crimes such as fraud and trafficking. The main statement throughout was 'A Partnership Approach' in this age of austerity means we all need to work smarter and IAATI is ideally placed to make the connections between law enforcement, insurers, lenders and private stakeholders in achieving this aim and curbing the current threats.
Sponsors for the conference were: Vehicle Provenance, Trade Vehicle Locks, Vodafone Automotive, DATATAG, Chronos Technology, BikeTrac, Hafren Fasteners, Claims Management and Adjusting (CMA), CDL Vehicle Information Services, McGard, Selectamark, Forecourt Eye and Validate - ID.
The branch has over 115 financial members and is planning a Theft Awareness Seminar in October for Police, insurers and current IAATI UK members.
We also host a large social media presence (Facebook, Twitter, LinkedIn). These platforms are useful for promoting the IAATI brand and what our branch has been up to. We revamped the IAATI UK website at the start of 2016 giving it a lot fresher and current feel and allowing us greater control and again ability to promote our branch to prospective members.
The branch had two attendees at the Interpol conference in February 2016 and will have three attendees at this International conference and I am happy to report that we are financially viable and active within the industry. We have a solid UK Board of Directors to take us forward.
The branch is bidding for the 2019 International conference with venues being considered in Loughborough, London, Glasgow and Edinburgh.
Our next training seminar is being held in Loughborough university on the 31st may, 2017.
DATATAG - Sponsor Feedback
Datatag's whole team was very impressed with this year conference and the new location, in Loughborough, was convenient and an excellent venue for the event. It was nice to hear from a wide range of speakers, all of a high calibre, from diverse backgrounds. All sectors of the industry were well represented which helped to highlight all the current problems being faced in tackling the many different types of criminal activity.
The new contacts that we made have already led to further business opportunities. We like the partnership approach taken, which we believe to be essential, to tackle all the current problems.
It's clear to see why the IAATI UK conference has become one of the leading conferences discussing vehicle theft and we look forward to supporting and participating in next year's event.
The complete IAATI Newsletter can be download in PDF format - CLICK HERE