Datatag Latest News
Tweet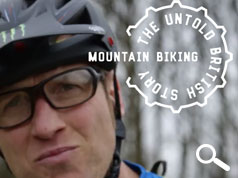 DATATAG PROUD TO SUPPORT NEW FILM - 'MOUNTAIN BIKING - THE UNTOLD BRITISH STORY'
Datatag ID ltd have announced their involvement in the latest venture from BAFTA winning filmmakers Pip Piper and Michael Clifford – Mountain Biking – The Untold British Story. Teaming up with the guys from Singletrack, 'Mountain Biking - The Untold British Story' will chart the evolution of off road cycling in the UK from its beginnings with the likes of the Rough Stuff Fellowship right through to current UK World Champions, innovations in technology and contemporary trends such as the fat bike.
The fascinating history surrounding off road cycling in the UK has developed over thirty years or more and the heroes are still around to tell the tale; International riders such as Tracy Moseley, Rob Warner, Martyn Ashton, Geoff Apps, Jason Miles and many others are getting involved and their unique perspectives will give an insight not yet screened anywhere.
Tracy Moseley, 4xWorld MTB Champion said, "I'm so excited that there is going to be a film looking back at the history of Mountain Biking in the UK, …It's an exciting history that I think has yet to be pieced together so I can't wait to learn a little myself too..."
Datatag, long-time supporters of off road in the UK and sponsors of various enduro and downhill events, are proud to be able to help bring the film to a wider audience. Kevin Howells, Managing Director said "The history of off road in the UK has been extremely colourful and this film will be a hugely entertaining look back over the event and times which have made the sport so popular today."
Datatag, whose security marking technologies protect many industries, have worked hard to raise awareness of the issues surrounding theft within the sport and the ways in which riders can ensure that they continue to enjoy their bikes without the fear of theft constantly hanging over their heads.