Datatag Latest News
Tweet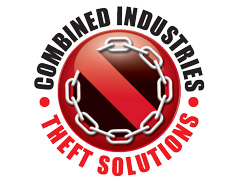 COMBINED INDUSTRIES THEFT SOLUTIONS (CITS) TACKLE MULTI-BILLION POUND CRIME WAVE
14th December 2011
It's a fact that in the current economic climate, theft is on the increase and the police are unable to cope. Cars, vans, trucks, and motorbikes have always been a target for professional and opportunistic thieves and in the past decade construction and agricultural equipment has been a common target with over 500 machines stolen every month from farms and construction sites up and down the UK. More recently, thieves have turned their attention to fuel oil, diesel, petrol and metal of all types. The total cost of theft is an imponderable but insurance industry estimates put the total cost of theft in the UK at up to £3 billion every year.
With the threat of further police cuts industry at large will have to take the threat of theft as seriously as it takes safety. According to insurance industry sources few industries take all the anti-theft precautions that are available to them. To help develop awareness of the very real threat of theft and more importantly to set out a range of practical solutions Combined Industries Theft Solutions (CITS) has launched a new initiative and a code of practice.
Construction Industries Theft Solutions, a not for profit organisation, has worked hard over the past few years to generate awareness of the increasing problem of machinery theft in the construction industry. But with the increasing scale of theft in many other industries the group has decided to rename itself Combined Industries Theft Solutions and to tackle a wider range of theft issues in Construction, Agriculture, Transport and Distribution, Manufacturing, and the Utilities.
Mike Revell, Director of utility contractor Clancy Docwra, chairs the group. Mike has been instrumental in many important security initiatives in recent years including the successful launch of CESAR, the only official equipment security and registration scheme in the UK, and the Thatcham 5 star rating system for machine security. Mike had this to say, after a meeting of the CITS Board at the end of November, "We're acutely aware that theft is on the increase. Not a day goes by without another press report of audacious thieves stealing equipment, fuel, or essential parts of our infrastructure. The current trend is that equipment theft is still showing a modest increase quarter-by-quarter but metal and fuel theft is increasing rapidly because of the economic down turn, the high value of metals, and the increasing cost of fuel. As a group, we want to raise the awareness of theft and to encourage businesses of all types and sizes to treat the many and real threats more seriously and to take robust action to guard against theft."
The CITS web site at www.theftsolutions.org gives details of practical security precautions and members' products and services. The CITS code of practice can be viewed as a PDF document from a link on the site.