Datatag Latest News
Tweet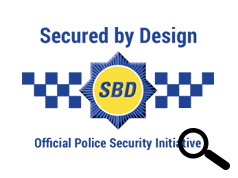 DATATAG TO EXHIBIT AT SECURE BY DESIGN NATIONAL TRAINING EVENT
Datatag ID Limited will be exhibiting at the two day SBD event which will take place on the 2nd and 3rd March 2016, at Whittlebury Hall, Northamptonshire.
 
Secure by Design (SBD) has for many years hosted an annual event to provide continuing professional development for the crime prevention design staff based within the police forces across the country and administer Secured by Design within their force areas.
The SBD event gives a chance for the various specialist officers and for the security services sector to share best practice information across forces and networks across the UK. Delegates also include British transport police, crime prevention representatives from the planning and construction fields.
Datatag, the number one security provider for a range of products and services and the power behind the official CESAR Security and Registration scheme for construction and agricultural equipment as a member company of SBD will be exhibiting. The event gives Datatag a great opportunity to showcase the latest security initiatives like VENOM, the anti-theft system for the marking of fuel and the new Micro- CESAR system directly to guys at the coalface.
Like the official CESAR Scheme, Micro-CESAR uses Datatag technology including a unique RFID tag and a warning/registration label with an integrated QR code. It is designed to have the same effect that the CESAR Scheme has had in deterring theft and assisting in recovery.
CESAR has contributed to a 70+% reduction in the theft of large construction equipment since it was launched in 2007. Micro-CESAR is poised to make a similar impact protecting small construction and landscaping equipment such as power tools, cut-off saws, hand-held hydraulic breakers and compaction plates.
As an added bonus to many companies the technology in the Micro-CESAR system can also be used as a stock management tool, helping companies track tools in and out of jobs and allowing users to easily access on line health and safety advice, and user manuals through the unique QR code and mobile enabled Micro CESAR website.