Datatag Latest News
Tweet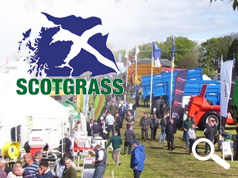 POLICE TEAM UP IN A BID TO CUT RURAL CRIME IN BAKEWELL AND ASHBOURNE
Source: http://www.derbyshire.police.uk
Source: http://www.matlockmercury.co.uk
An event aimed at helping to protect the rural communities from crime and quad bike thefts is set to take place in Bakewell.
The town's Safer Neighbourhood team are joining up with officers from the Ashbourne beat to host an event aimed at encouraging farmers and rural residents to boost their security and protect their vehicles from thieves.
The team will be visiting the Agricultural Business Centre in Bakewell between 10am and 3pm on Monday, December 14.
During the event, PCSO Hayley Grundy from the Bakewell Safer Neighbourhood Team and PC Rachel Baggaley from the Ashbourne policing team will be joined by representatives from Datatag ID and NFU to help boost quad bike security.
The team will be on hand to chat to visitors about the simple yet effective steps they can take to protect their property from criminals. This includes storing vehicles away in a secured building, if possible secured to the ground or wall, investing in a heavy duty lock and chain, and restricting access to farm land and property with locked gates.
The pair will be raising awareness of the Farm Watch scheme and encouraging visitors to sign up to the messaging service. They will then receive a free information pack with details about the scheme and signage for their property.
Datatag will also be available to security mark quad bikes at a discounted price. Quad bike owners interested in having their bikes security marked will need to ring Datatag on the number below to book an appointment slot. Please be aware that payment will be needed in advance and appointments may take up to 45 minutes per quad bike.
PCSO Hayley Grundy said: "Events like this are a great opportunity for us to head out into the local community and speak to farmers and people living in the rural communities about increasing their security and protecting themselves from crime.  
"We have had a number of incidents of quad bike thefts in the Derbyshire Dales over recent months so this event will be mainly focused around encouraging people to boost their vehicle security.
"This includes property marking the machine, using a heavy duty chain and ground anchor to fix it to the ground, and also ensuring that any outbuildings or sheds where it is stored are properly secure."
"We will be at the Agricultural Centre throughout the day to chat to visitors, offer advice and encourage more people to sign up to the Farm Watch messaging scheme. We look forward to seeing you there!"
PC Rachel Baggaley from the Ashbourne Safer Neighbourhood Team added: "This is the first event of its kind in the county and I am really hoping that farmers and quad bike owners will take the opportunity to come and visit us to pick up advice and have their vehicles security marked at a discounted cost. If successful, we hope to roll the event out to the High Peak and rest of the county. I hope to see you all there."
Farm Watch is a free service which is led by police and partners including Derbyshire Dales and High Peak local authorities, Derbyshire County Council and the NFU. The pioneering project allows messages to be spread quickly around crime prevention advice, witness appeals and information to anyone signed up to it.
To speak to your local Safer Neighbourhood team call 101, and follow them on Twitter: @BakewellSNT and @AshbourneSNT
For more information about security marking or to book an appointment, call Chris Roberts at Datatag on 01784 778310.