Datatag Latest News
Tweet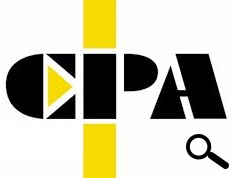 DATATAG TO EXHIBIT AT THE ANNUAL CPA EVENT
Datatag ID Limited, the power behind the official CESAR Security Marking Technology and Registration Scheme, supported by the Home Office and ACPO, will be exhibiting at the annual Construction Plant Association (CPA) event, 4th November 2015.
This year's CPA conference (is it conference or event??), titled "The Future of Construction Plant", takes place at Wyboston Lakes Conference Centre, near St Neots, Cambridgeshire. The annual event forms the principal point of discussion for Construction Plant issues in the UK and the focus of this year's event is not just on the safe use of plant that we have now, but also about understanding and influencing the future of construction plant hire.
Last year's event, with headline sponsors JCB, was hailed a huge success and due to increased demand the CPA have secured additional exhibition space to accommodate the 20 exhibitors who have booked to attend alongside this year's headline sponsors announced as MHM Plant.
Datatag ID Limited have taken the decision to exhibit at this year's event for the first time, to enable the expected 200 visitors to learn about the latest developments of the official CESAR Scheme, which now protects over 200,000 items of plant and agricultural equipment, and also the latest Datatag security innovation, VENOM.
The new and already multi award winning Datatag VENOM, launched at the end of 2014, is an anti-theft system for safeguarding fuel. Fuel theft is estimated to be costing UK businesses billions and VENOM is already a big talking point for companies hoping to protect themselves from this latest headache. VENOM is already being described, by industry experts, as the biggest security initiative since the CESAR Scheme was launched in 2007.