Datatag Latest News
Tweet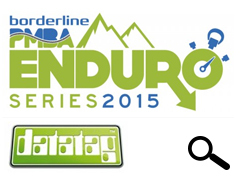 BORDERLINE PMBA ENDURO SERIES ROUND 1 RACE REPORT
Every year it comes around quickly, and it takes a lot of us by surprise: the race season is upon us once again, and now it's in full swing.
View the full PMBA Enduro page >
The Borderline PMBA Enduro Series kicked off our season this weekend at Gisburn Forest. After last years successful first year, PMBA have once again pulled out the stops and set up a great grass-roots enduro series for 2015. Gisburn Forest took up two rounds from last year, both including some nice fresh cut variations as well as the more well-known Gisburn trails. For this year they have gone with a similar tactic using different trails, and also adding a whole new fresh-cut-never-seen-before stage.
The day started ominously - the drive over the lonely moors was soundtracked by the fall of rain crashing against the windscreen, and rain was forecast until around midday. There were definitely a few sections on many stages that would be 'interesting' to ride after the rainfall once 300-odd riders had practised on it. Driving into the car park, the atmosphere was definitely a bit stale. It always is really at the first race of a season. No-one knows who's on form, who's been flat-out training or even who the up-and-comers will be. It was also made a bit more gloomy by the low cloud and rain, especially for the poor people who had camped overnight.
After signing on and saying hello to all your race friends and having a quick catch up, a few practise laps were in order. Still raining, there were a lot of waterproof pants and jackets being put on. And just a few frantic mudguard fitting and tyre changing activities too.
Stage 1 - Snake
Stage 1 was literally just out of the car park on the well known Gisburn trail 'Snake'. At first glance a fairly easy stage with no really difficult sections, it was nevertheless going to be a lung buster. Straight out of the start you were on the pedals, weaving in and out of trees on some flat corners, getting a pedal stroke at every possible point. Already panting, you then dropped into the switchback corners that give the trail its name, snaking your way down on some flattish berms. At this point you were already fairly tired and in need of a breather. Unfortunately there was still half the track to go; the bottom section was just flat out pedally - no real need for braking, just head down and grind away. Stage 1 done, now a short climb up half of the red climb to the brand new fresh cut stage 2.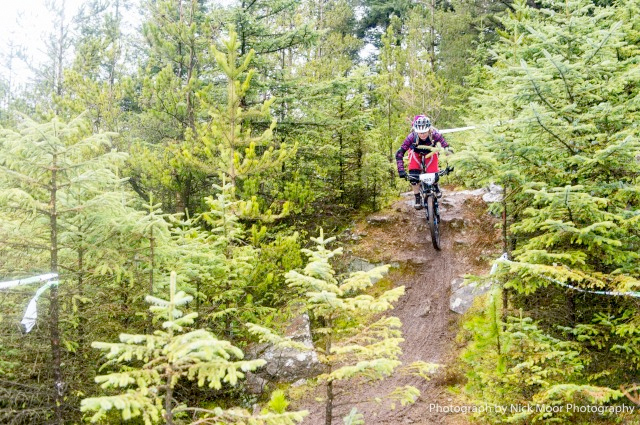 Stage 2 - LoaMUDeggon
Stage 2 was fresh cut, flat, pedally and - by race day - incredibly moist. Starting off on the fire road you dove into the dark woods with your back end squirrelling all over the place. After practise there were some big old holes forming, and a lot of roots showing their true colours. A tricky stage, then, even though once again nothing terribly technical was in evidence. But it was very physical, incredibly pedally and very difficult to carry speed through. Right in the middle of the track there was a deep, thick bog which had been a puddle earlier in the week. You just had to lean back, pedal, and try to keep what little momentum you could get in a straight line. Rolling down to the finish line, a small chute and bank obstacle were the only things in the way of your glory, and this was pretty much the only section of track that didn't require much pedalling. Stage 2 done, back around to the red climb and all the way up to stage 3 - Home Baked.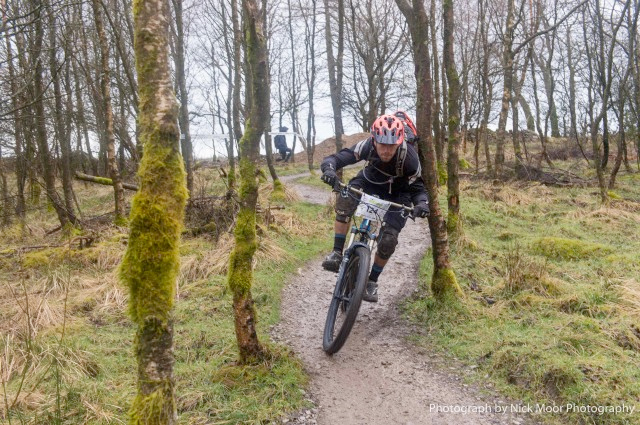 Stage 3 - Home Baked
The tight, twisty Home Baked trail was ace. Some banked corners, some less so, and a lot of back wheel lockups. The stage was the normal Home Baked trail all the way down to just before the fire road, at which point you cut off left into another fresh cut section. Straight away it was a case of getting your pump on, to try carry speed; a sharp right with a short roll-down through an off camber patch then back onto the trail just before the fire road. Cross the fire road and - same as last year - another muddy add on. This time not so much loam but thick gloopy mud… once you had stopped, the best thing to do was pick your bike up and leg it! That's Stage 3 done - now for the biggest climb of the day up to stage 4, Gas To Flat.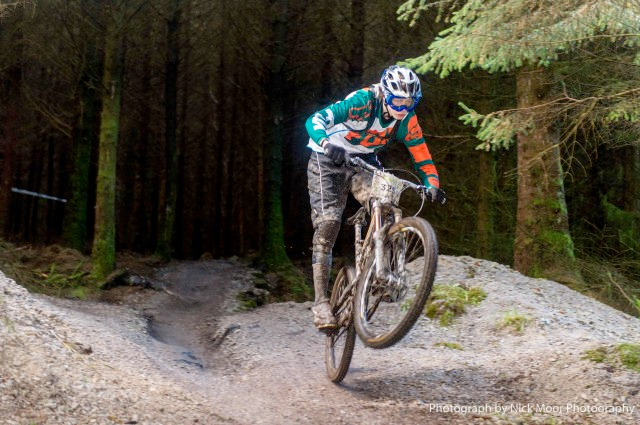 Stage 4 - Gas To Flat
Drops, berms and, once again, a fresh cut bottom section. You started right at the top then dropping through the woods onto the fire road (missing out the leap of faith) and rolling in down the side of the first drop. Stage 4 was fast and loose; after the second drop there was a tight right hand turn that you had to negotiate before then rejoining the left hand line a few turns down, via a very sketchy lump of rock and dirt. I'd like to call it a corner, but it was more of a bank to smack into and lose all your speed. Back on the normal line, you were back up to speed in no time - entering the woods and getting another taste of boggy mud, straight across the fire road and then onto the same bottom section that was used at both last years' events. However, this time it was cut up and cut up bad; loads of very thick mud, and it was difficult to maintain any kind of line or traction. Still, a fun finish to the stage - and indeed the race. Smiles all round and then time to pedal back to the car park for a well earn beverage.
Drop the timing chips in and you're ready for podiums. We had Richard and Dan racing this weekend and both came away with some credible results. Richard - after last years' crash-and-puncture plagued season finally got a solid result; 8th in Masters. Dan has moved up to senior this year so had a bit more work to do, with a crash on stage 3 he was very pleased to come away with 10th - both are solid results and a good start to the year. Go on, boys!