Datatag British Superbikes 2015 Official Sponsor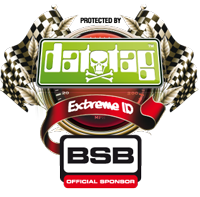 British Superbikes Official Sponsor
This year's partnership will see Datatag, renowned for their EXTREME ID, granted the naming rights of the three stage knockout qualifying session to decide the starting grid for the first MCE BSB race at each round. The Datatag Extreme Qualifying will see all MCE BSB riders take to the track for their 20 minutes - Q1 session. The fastest of these 18 riders make it through to the 12 minutes - Q2 session and then at the conclusion of that, the top 10 riders go for pole position in the remaining 8 minutes - Q3 session.

The partnership will take on a more practical role in 2015 to enhance the MCE BSB technical control and also to provide a high level of security protection for all competing teams and their race bikes. Utilising the unique identification technology found within the Official MASTER Security Scheme which is supported by many leading motorcycle manufacturers including; Honda, Suzuki, Yamaha, Kawasaki, Triumph, BMW, Ducati, KTM, Harley Davidson, Indian and Victory Motorcycles as well as being promoted by the Motor Cycle Industry Association (MCIA) and supported by the UK Police and the Home Office.

Utilising Datatag's expertise, each of the competing motorcycles across all classes will be protected and registered with Datatag identification technology ensuring that each motorcycle and their main parts can be traced and identified in the event of theft. The Datatag technology will also help to ensure that the one bike per rider regulation is enforced in conjunction with the series regulations.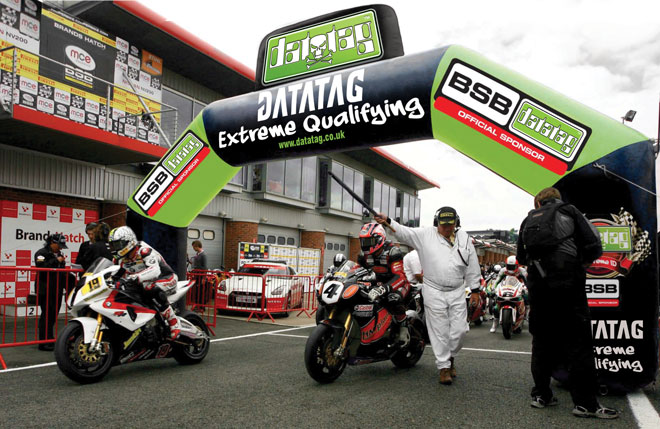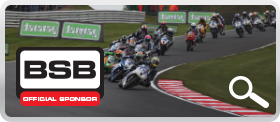 Which System Do You Want?
Datatag BSB Rounds 2015