Datatag Insurer and Finance Information
Datatag Trailer Insurance
20% discount if Datatag theft deterrent system fitted
New for Old cover for new trailers
Cover includes European Use and Replacement Hire
Insurance cover for every type of trailer
Call Datatag Trailer Insurance on 0845 094 8266
Visit the Datatag Insurance Website: http://www.datatagtrailer.co.uk/
Datatag Trailer provide an exclusively tailored trailer insurance package that offers comprehensive insurance cover for all types of trailer. Cover can include, but is not limited to, box, flatbed, transport, tipping or horse trailer.
Our policy is so broad in coverage that we cater for almost any kind of trailer. Our policy automatically includes accidental damage, fire and theft cover and if your trailer is less than 3 years old 'new for old' cover is provided as standard.
Our policy also extends to include Replacement Hire if the trailer becomes unusable for 24 hours because of a loss or damage. Furthermore we offer Public Liability cover as well as European Use cover should you wish to operate your trailer outside the United Kingdom (including sea crossings). The advantage of using Datatag Trailer for insurance for trailers is that you can arrange an insurance quotation within minutes with immediate cover and instant documentation. This can be done by quoting online using our interactive online quotation facility.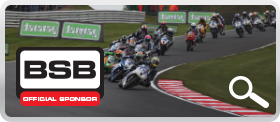 Which System Do You Want?