Datatag Latest News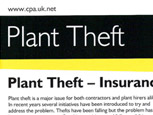 CPA - FEATURE ON PLANT THEFT AND FORTHCOMING 8th CITS CONFERENCE
Feature article in the August edition of the Construction Plant Hire Association Bulletin on plant theft and the forthcoming 8th CITS Conference - 'Small Tools BIG Losses' Read More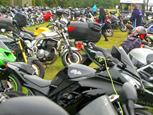 MSV AND DATATAG JOIN FORCES TO PROMOTE MOTORCYCLE SECURITY AWARENESS AT CADWELL PARK
Cadwell Park circuit owners MotorSport Vision have joined forces with Datatag, the market leader in motorcycle and scooter security marking and registration systems, to promote security awareness in the bike parks during this weekend's (21/22/23 August) MCE Insurance British Superbike Championship event at Cadwell Park. Read More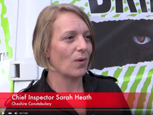 FIGHTING RURAL CRIME WITH CESAR-IT DAY IN MERE, CHESHIRE
Feature video from the CESAR-IT Day in Mere, Cheshire featuring interviews from Assistant Chief Constable Mark Roberts, Chief Inspector Sarah Heath, Andrew Millington (victim of crime) Ray Brown from NFU Cheshire (also a victim of crime) and Mike Dawber who is a rural beat officer. View the video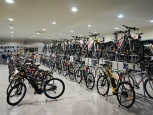 THE BIGGEST SELLING ELECTRIC BIKE BRAND IN THE CZECH REPUBLIC, TOPKOLO, NOW OFFERS FREE DATATAG CYCLE SECURITY TO CUSTOMERS
When, in the spring of 2014, Topkolo opened its new showroom in Ostrava, it was clear that this was to be a specialist store. Today it has on offer more than 200 e-bikes of different styles from folding and urban models to the popular off-road styles, some with the most powerful batteries in the market. Read More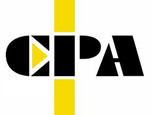 DATATAG TO EXHIBIT AT THE ANNUAL CPA EVENT
Datatag ID Limited, the power behind the official CESAR Security Marking Technology and Registration Scheme, supported by the Home Office and ACPO, will be exhibiting at the annual Construction Plant Association (CPA) event, 4th November 2015. Read More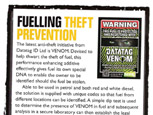 CPN - FEATURE ON DATATAG VENOM
Feature article in the July edition of the CPN Magazine on Datatag VENOM. Read More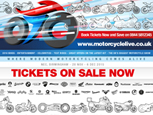 MOTORCYCLE LIVE 2015
Tickets are now on sale for Motorcycle Live 2015. Motorcycle Live is the UK's largest bike show, running from 28 November - 6 December 2015 at The NEC, Birmingham. Read More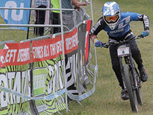 REPORT: BRITISH CYCLING'S NATIONAL MTB DH CHAMPIONSHIPS 2015
Datatag were the event sponsors of the 2015 National MTB Downhill Championship from Llangollen. It is an undeniable fact that the UK currently has one of, if not the biggest pool of talent in downhill of any one nation. The National Champs is always going to be a big deal, regardless of the setting and the weather when you have the likes of Josh Bryceland, Danny Hart and Sam Dale all attending the same race. The fact that it just so happened to be on one of the most enjoyable downhill tracks we have on the circuit and the sun shone all weekend only heightened the stoke levels of riders and spectators alike. Read More
DATATAG ID LIMITED TO EXHIBIT AT "SMALL TOOLS BIG LOSSES" CITS FORUM
Datatag ID Limited, a long-term supporter of CITS, has confirmed that it will be exhibiting at this year's event "Small Tools Big Losses". Read More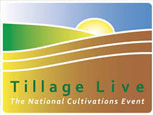 DATATAG TO EXHIBIT AT TILLAGE LIVE 2015
Datatag ID Limited, the power behind the official CESAR security marking and registration scheme for construction and agricultural equipment, is set to exhibit at this year's Tillage Live, National Cultivation Event on September 16th at Croft Farm, Croft on Tees, Darlington. Read More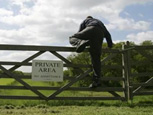 FARMER TRACKS STOLEN QUAD BIKE TO BACK STREET USING SATELLITE SIGNAL
A FARMER has recovered his stolen quad after following a satellite signal to Burnley. PC Keith Sandham said it shows the benefits of fitting tracking devices to vehicles and equipment. Read More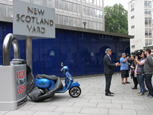 OPERATION VENICE
The Metropolitan Police Service (MPS) is cracking down on powered two wheeler (PTW) enabled crime with the help of the Motorcycle Industry Association in a new campaign aimed at bike owners. Read More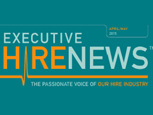 EXECUTIVE HIRE SHOW MAGAZINE - PROTECT YOUR PLANT
As well as safeguarding assets, adopting measures to combat machinery theft can bring other business benefits. Read More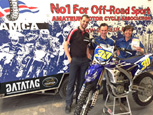 NATIONAL MOTOCROSS ORGANISING BODY, THE AMCA, CHOOSE DATATAG TO PROTECT THEIR FLEET OF YAMAHA OFF ROAD BIKES
Cannock based AMCA have this week installed Datatag on their fleet of new Yamaha off road machines to act as a powerful deterrent to the ever present threat of theft. Read More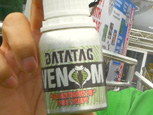 BITING BACK AGAINST FUEL THEFT
Feature article in the 4th edition of the Diggers and Dozers Magazine - Datatag VENOM. With thieves and organised criminal gangs targeting the plant industry's fuel reserves, Datatag has developed an award winning fuel additive with a sting in its tail. Diggers and Dozers reports. Read More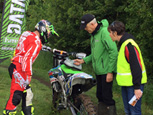 AMCA FIGHT MOTORCYCLE THEFT WITH DATATAG AND THE OFFICIAL MASTER SCHEME
One of the UK's leading motocross race organisations has upped its declared war on motorcycle theft by partnering with the motorcycle industry's official security initiative, the MASTER Scheme. Read More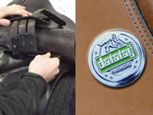 MOUNTED POLICE PROTECT SADDLES WITH DATATAG!
Feature article in the July edition of the NFU Countryside Magazine.
Thames Valley Police Mounted Section has added Datatag's state-of-the-art technology to their expensive saddles. And thanks to our fantastic competition, you can too! Read More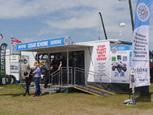 DATATAG HAIL PLANTWORX 2015 A SUCCESS
Datatag ID Limited recently attended the second Plantworx exhibition at its new home of the Aerodrome in Bruntingthorpe, Leicestershire. The CEA (Construction Equipment Association) organised bi-annual Plantworx exhibition is the only live working demonstration show for the construction industry in the UK and despite extremely un-seasonal weather on day one, the show attracted 12,000 visitors over the three days. Read More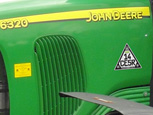 CHESHIRE OFFICER IDENTIFYS STOLEN CESAR MARKED TRACTOR & TRAILER
Datatag ID Limited, the power behind the official CESAR scheme, has helped convict a Knutsford man found guilty of handling a stolen CESAR marked tractor worth more than £20,000. On 1st May 2015 Andrew Callwood, of Seven Sisters Lane Knutsford, appeared at Chester Magistrates Court charged with handling stolen goods namely a John Deere 6320 tractor. Callwood had previously pleaded 'not guilty' at an earlier hearing. Read More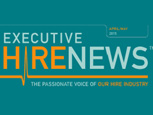 EXECUTIVE HIRE SHOW MAGAZINE - PLANTWORX FEATURE ON DATATAG VENOM
Feature article in the May edition of the Executive Hire Show Magazine on the Plantworx Innovation Awards winner - Datatag VENOM. Read More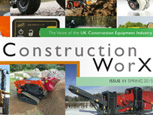 CONSTRUCTION WORX MAGAZINE PLANTWORX AWARDS FEATURE
Feature article in the Spring edition of the CEA Construction Worx Magazine on the Plantworx Innovation Awards winners. Read More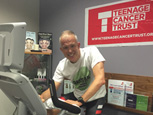 DATATAG SUPPORT TEENAGE CANCER TRUST
Datatag will be supporting the teenage cancer trust, in association with DBS Managed Offices in Castle Donington and the Radisson Blu hotel at East Midlands Airport, on May 19th when Datatag's Strategic Alliance Manager, Dave Luscombe, will participate in a 200 km charity cycle challenge. Read More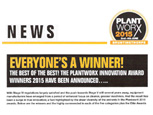 EVERYONE'S A WINNER! THE BEST OF THE BEST
Feature article in the May edition of the CPN Magazine on the Plantworx Innovation Awards winners. Read More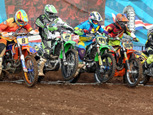 AMCA BRITISH MOTOCROSS CHAMPIONSHIPS POWERED BY DATATAG - ROUND 1 PREVIEW
Down in good old AMCA land, it's been a very busy Winter as the likes of Apico LPE Kawasaki, FUS AMS KTM, Midwest Racing Husqvarna, Passion Racing Husqvarna and Park Lane IDS Transport KTM have been assembling their seriously talented and professional squads in preparation for the new Championship season. Read More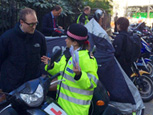 LONDON POLICE - CRACKING DOWN ON BIKE CRIME
Last year over 9900 bikes - around 27 a day - with a total value estimated to be over £28 million were stolen in the capital - and the Metropolitan Police Service and City of London Police are doing something about it. We spoke to Detective Chief Inspector, Clint Blackburn from the City of London Police to find out what they had planned to help us keep our machines safe. Read More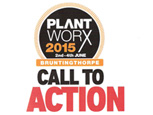 EARTHMOVERS MAGAZINE PLANTWORX SHOW PREVIEW - CALL TO ACTION
A recent feature in Earthmovers Magazine on the forthcoming PlantWorx Event, highlighed the recent Gold Elite Award presented to Datatag for the new VENOM product. Read More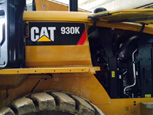 STOLEN ITALIAN MACHINE RECOVERED THANKS TO CESAR!
Datatag ID Limited, the power behind the official CESAR scheme, proves its worth in Europe again, but this time by aiding the recovery of a stolen Caterpillar Wheeled Loader in Italy. The Cat 930k with an estimated value of 140,000 Euro's was stolen from the Caterpillar dealer in Italy. When the Italian police intercepted the Wheeled Loader, thanks to a tip-off, it was loaded on a truck ready to leave Italy with transport documents and a false invoice. Read More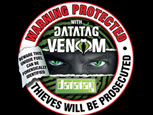 TRADE EARTHMOVERS FEATURE - PLANTWORX INNOVATION AWARD WINNERS 2015
Some of the most ground-breaking construction and plant equipment products of the past year have been recognised with Innovation Awards ahead of the Plantworx working construction exhibition to be held in Leicestershire, UK, in June. Read More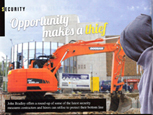 CPN SECURITY FEATURE - OPPORTUNITY MAKES A THIEF
As equipment has become more secure thieves have turned their attention to fuel theft from plant yards and construction sites. Fuel theft is estimated to cost businesses close to a billion pounds a year in the UK alone. Read More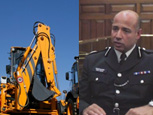 COMBATING MACHINERY THEFT
Commander Neil Basu of the Metropolitan Police outlines his involvement with the CEA's Security and Registration Scheme - CESAR, and how machinery theft is being reduced… Commander Neil Basu is the head of Gangs and Organised Crime, within Specialist Crime and Operations for the Metropolitan Police and is responsible for some 2000 officers. In this article he explains how and why CESAR was born. Read More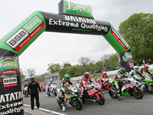 DATATAG EXTREME QUALIFYING SET TO INTENSIFY AS UNIQUE SPECTACLE RETURNS
Datatag and MCE British Superbike Championship commercial rights holder MSV has announced a continuation of their unique qualifying format on the eve of the opening round of the 2015 season. The market leader in motorcycle and scooter security marking and registration systems extends their agreement into a fourth consecutive season as the Extreme Qualifying shootout becomes even more crucial to this leading globally viewed series. Read More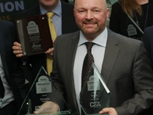 DATATAG VENOM WINS TWO PRESTIGIOUS PLANTWORX INNOVATION AWARDS
Datatag ID Limited, the leading specialist in security marking technology, has won two awards for innovation and 'outstanding achievement' at the CEA's Plantworx Innovation Awards Ceremony, held at the Gherkin in London. Both awards are for Datatag VENOM, a new innovative product developed to tackle the growing issue of fuel theft. Read More
STEELWRIST PROTECT THEIR ATTACHMENTS WITH CESAR/DATATAG TO PREVENT THE THEFT OF TILT ROTATORS
Steelwrist has, since 2012 with its launch of secure quick couplers with framaxellås, been the Nordics market leading attachments manufacturer. Steelwrist's framaxellås is still the only mount on the market that works with all kinds of excavators. Read More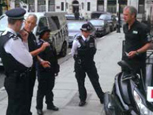 TACKLING CRIME IN WESTMINSTER
Crime in Westminster dropped by 14% in 2013-2014 and the council is always working on new ways to make the city even safer. In late 2014 council officers, the police and security marking specialists Datatag, pent the day on St. James's Square, a motorcycle theft hotspot, offering riders the opportunity to add security markers to their bikes at a reduced rate. Read More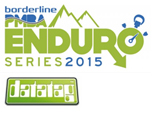 BORDERLINE PMBA ENDURO SERIES ROUND 1 RACE REPORT
Every year it comes around quickly, and it takes a lot of us by surprise: the race season is upon us once again, and now it's in full swing. The Borderline PMBA Enduro Series kicked off our season this weekend at Gisburn Forest. After last years successful first year, PMBA have once again pulled out the stops and set up a great grass-roots enduro series for 2015. Read More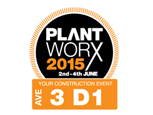 DATATAG & CESAR TO EXHIBIT AT PLANTWORX 2015
Datatag ID Limited, the power behind the official security and registration scheme CESAR, will be exhibiting at Plantworx for the second time this June. The proven anti-theft system reached 200,000 registrations earlier this year, making it the most successful scheme of its type anywhere in the world. Read More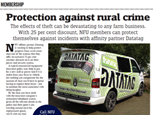 NFU - PROTECTION AGAINST RURAL CRIME
The effects of theft can be devastating to any farm business. With 25 per cent discount, NFU members can protect themselves against incidents with affinity partner Datatag. NFU affinity partner Datatag is working to help protect property from rural crime. And one of the systems that they offer an exclusive 25 per cent member discount on is on their power tool security system. Read More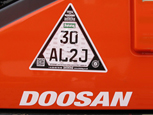 53 TONNE CESAR MARKED DOOSAN
Promac Solutions, the Aldermaston based Doosan dealer, took delivery of a new 53 tonne DX530-5LC excavator last week. The largest model in Doosan's range is set to go to work in a quarry. Read More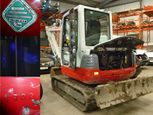 CESAR PROVES ITS WORTH
CESAR, and the Datatag technology behind it is unbeatable, something Max Wynn from Burnley found this out to his cost. CESAR once again proved its value to the community giving the audacious criminal no alternative but to plead guilty to the charge of handling a stolen mini-excavator worth £35,000. Read More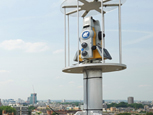 TOPCON TO PROTECT RANGE WITH DATATAG TECHNOLOGIES
After a spate of equipment thefts on various cross rail and infrastructure projects The Survey Association approached PANIU (Plant and Agricultural National Intelligence Unit) to discuss how they were winning the battle against plant and machinery theft. Read More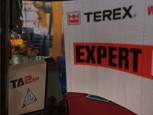 TEREX BACK CESAR AT THE EXECUTIVE HIRE SHOW
Terex, a global brand and market leader in the site-dumper market, is using the Executive Hire Show, which opened at 9 a.m. this morning, to promote the official equipment security scheme CESAR. Read More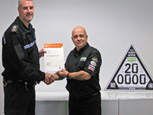 A SURREY POLICE OFFICER COMPLETES ALL THREE IMI AWARDED DATATAG COURSES
Surrey police officer Vince Priseman is the first UK police officer to complete all three Institute of the Motor Industry (IMI) level three Datatag and AITS Auto crime courses. AITS, in partnership with leading security marking technology company Datatag, provide a range of IMI Quality Assured Awards in this field. Read More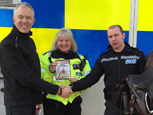 MOUNTED POLICE PROTECT SADDLES WITH DATATAG!
Thames Valley Police Mounted Section have added Datatag's state of the art technology to their expensive saddles. The Mounted Section, established in 1985, is staffed by one sergeant, eight full-time police officers and four police grooms, all looking after nine magnificent police horses. The majority of the Mounted Section's work and time is dedicated to providing high-visibility patrols and playing a pivotal role in public order work. Read More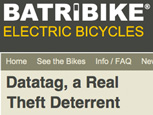 BATRIBIKE: DATATAG, A REAL THEFT DETERRENT
A year ago we announced that we would be fitting the Datatag UV "Stealth" PRO Cycle System to all of our bikes. We have been delighted to work with Datatag and have been pleased with the response from customers and dealers, who have reinforced our decision as a positive move. Read More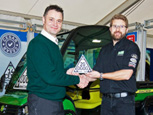 JOHN DEERE GATOR MARKS 200,000TH CESAR MILESTONE
All new John Deere Gator utility vehicles can now be equipped with the nationally approved CESAR security and registration system from Datatag ID Limited, as a factory fit option. Read More
Story: Golf Business News: http://www.golfbusinessnews.com/news/corporate/john-deere-gator-marks-200000th-cesar-milestone/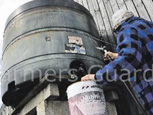 LAMMA 2015: LATEST SECURITY INNOVATIONS
Security is a growing concern in rural areas, and a number of exhibitors at Lamma shown some useful and innovative products to help beat the thieves. Jane Carley rounds up some of the latest kit. Read More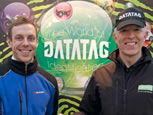 SUZUKI TARGET RURAL CRIME BY FITTING CESAR AS STANDARD ON ALL ATVS
With ATV theft in rural crime's top three it's no surprise that addressing the issue is a priority for the industry. Suzuki have taken a major step in protecting their customers by announcing at LAMMA, the UK's biggest agricultural show, that they will fit the industry's CESAR ATV system to their range. Read More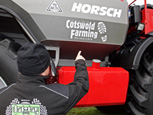 ADAM HENSON SHOWCASES HIS CESAR PROTECTED CROP SPRAYER AT LAMMA
Europe's largest agricultural show LAMMA which this year is hosted at Peterborough with over 900 exhibitors and regularly attracts over 40,000 farmers from around the country and overseas which this year, includes one of the largest crop sprayers in the UK. Read More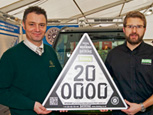 JOHN DEERE GATOR IS UNVEILED AS THE 200,000TH CESAR MARKED MACHINE AT LAMMA 2015
CESAR, the official security scheme, supported by the Agricultural Engineers Association (AEA) and the Construction Equipment Association (CEA), reached a milestone today as the 200,000th registered machine was unveiled by John Deere at LAMMA, the popular agricultural show. The John Deere Gator XUV 855D utility vehicle was unveiled by John Deere's Tactical Marketing Manager Chris Wiltshire on the CESAR stand (503 in Hall 5). Read More
BRITISH MARINE FEDERATION ENLISTS SECURITY EXPERTS DATATAG TO HELP TACKLE GROWING ISSUE OF MARINE THEFT
The British Marine Federation has partnered with security experts Datatag to make positive steps in helping owners avoid marine theft.
The two organisations have announced a new security initiative called COMPASS; the Combined Official Marine Property and Security System as a technological answer to the issue of theft addressing one of the key weak areas the marine market has which criminals are exploiting – identity. Read More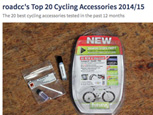 roadcc's TOP 20 CYCLING ACCESSORIES 2014/15
roadcc recently brought you the best bicycle upgrades and the best clothing reviews in 2014, and now this time they have turned their attention to the cycling accessories that have earned the best reviews, and therefore come with a full road.cc recommendation, which including the Datatag 'Stealth' UV Cycle System. Read More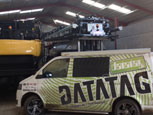 ADAM HENSON HAS CONTINUED FAITH IN DATATAG AND THE CESAR SCHEME
Adam Henson, a well known personality in the agricultural market, first became aware of the CESAR Scheme and the Datatag technology behind it after a television programme highlighting the growing issue of rural theft and what the industry was doing to combat it. Read More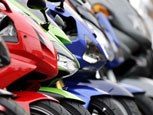 12 MONTHS OF CONTINUAL GROWTH FOR NEW MOTORCYCLE SALES
Year-end figures for new motorcycle registrations show sales for 2014 were up 10% compared to 2013, with an increase every single month throughout the year. 101,277 new motorcycles, scooters and mopeds were registered during 2014, compared to 91,908 the year before. Of this year's new registrations over 48,000 were smaller commuter-sized machines. Read More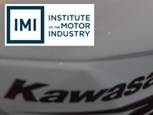 NEW DATATAG COURSE HELPS FORENSIC VIN RECOVERY OF A STOLEN KAWASAKI
Last week, saw the third of the new Datatag and AITS training course, Methods of Vehicle Identification Number (VIN) Recovery take place at the AITS training facilities in Gloucester. The course, taught by Datatag's Police Liaison and Training Officer Nick Mayell, is IMI (Institute of Motor Industry) accredited and teaches students about the forensic recovery of vehicle identification numbers (VIN) when a vehicle has been stolen and subsequently had the VIN tampered with. Read More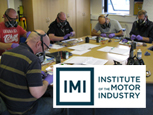 "ART OF IDENTIFICATION" NOW AN ACCREDITED COURSE
2014 has been another busy year for Datatag and the team and amongst the success stories of CESAR and the Master Scheme there have also been developments with the accredited police training courses. Datatags own Police Liaison & Training Officer Nick Mayell teaches these courses to the police students who want to take the initiative to develop their key policing skills and enrol on these internationally recognised and accredited courses to help when tackling vehicle crime. Read More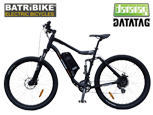 BATRIBIKE AND OXYGEN ANNOUNCE "HAND BUILT IN BRITAIN"
Batribike and Oxygen have announced that in social media parlance they are "in a relationship". The companies have come together, much as car manufacturers do, to create a "badge engineered" product. Read More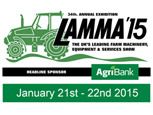 DATATAG SET FOR LAMMA 2015
Lamma, the UK's largest farm machinery, equipment and agricultural services show will be hosted at Peterborough showground, 21 & 22 January 2015. With over 900 exhibitors and regularly attracting over 40,000 farmers from around the country and overseas, Datatag will be exhibiting at this inaugural event for the sixth year running. Read More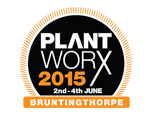 DATATAG PLANNING FOR PLANTWORX 2015
Datatag ID Limited will be exhibiting for the second time at Plantworx 2015 with the official CESAR security Scheme. Plantworx 2015 will take place at its new home of Bruntingthorpe in Leicestershire. The inaugural show launched in 2013 at Stoneleigh Park, is supported by major trade associations. The event provides exhibits from specialist plant, tool and services to support the wider construction industry. Read More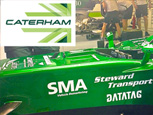 DATATAG SPONSOR THE CATERHAM F1 TEAM IN DRAMATIC APPEARANCE AT ABU DHABI GRAND PRIX
Datatag, the country's leading provider of high-tech security solutions, will be supporting the Caterham F1 Team in their bid to line-up on the grid at the F1 season's final in Abu Dhabi this weekend. Datatag has joined many thousands of fans who have, through Crowdcube the world's leading investment crowdfunding platform, made this exciting appearance possible. Read More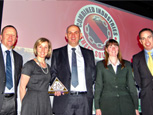 CESAR A SUCCESS AT CITS
The seventh CITS conference, entitled 'Scams that Trash your Bottom Line', was held last week at the impressive JCB World Headquarters in Rocester, Staffordshire. Over 200 delegates ranging from Company Secretaries, Heads of Securities, Plant Directors and Senior Contracts Managers within the construction Industry attended with a further 100 senior police officers. Read More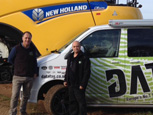 ADAM HENSON HAS CONFIDENCE IN CESAR
TV personality Adam Henson an advocate for Datatag has had his New Holland, Combine Harvester CESAR marked by Datatag's police liaison and training Officer Nick Mayell. Read More
AMCA MX SKEGNESS BEACH RACE REACHES NEW HEIGHTS!
Now in it's fifth year, the 2014 AMCA Skegness Beach Race attracted it's biggest overall entry list so far topping 300 riders! With backing from Datatag and Dunlop as well as local support from the East Lindsey District Council and the Skegness Hoteliers Association the event also attracted a record 25,000 visitors to the town for the two day spectacular. Read More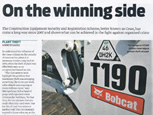 ON THE WINNING SIDE - Construction News Plant Supplement 2014
The Construction Equipment Security and Registration Scheme, better known as CESAR, has come a long way since 2007 and shows what can be achieved in the fight against organised crime. Read More
DATATAG AT MOTORCYCLE LIVE 2014
Datatag will be attending the industry's showcase event - Motorcycle Live - between 22nd-30th November at the NEC in Birmingham. Their message will focus heavily on the recent results of the success of the industry's official security initiative the MASTER Scheme. Theft figures released by the Police show that a machine not protected by MASTER, and the unique Datatag technology behind it, is 5 times more likely to be stolen than one with its protection. Read More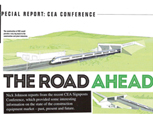 SPECIAL REPORT: CEA CONFERENCE - THE ROAD AHEAD
Nick Johnson reports from the recent CEA Signposts Conference, which provided some interesting information on the state of the construction equipment market - past, present and future. Read More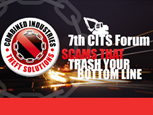 THE OFFICIAL CESAR SCHEME AND DATATAG SPONSOR 7th CITS CONFERENCE
Datatag ID Limited, the power behind the official CESAR scheme, will be exhibiting and sponsoring the seventh CITS event at JCB World Headquarters in Rocester, Staffordshire. The event is to take place during the morning of 12 November at the impressive JCB facilities. Read More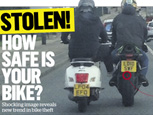 STOLEN - HOW SAFE IS YOUR BIKE - Shocking Image Reveals Trend In Bike Theft
Until recently, most riders' vision of a bike thief would be a shady character driving around in a Transit with bolt cutters and two burly mates. However, a new breed of criminal is now adopting a far less complicated, yet no less effective, technique to ride away on your bike. Read More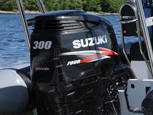 SUZUKI ANNOUNCES EXCLUSIVE NEW SECURITY PRODUCT PARTNERSHIP WITH DATATAG
Suzuki GB has announced the launch of a brand new security-marking product in an exclusive partnership with specialist company Datatag. The unique product is an electronic security identification system that has been developed specifically for outboard motors and, in another first for Suzuki, it's the first of its type for the marine industry. Read More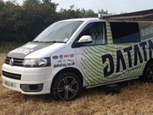 TILLAGE LIVE 2014
Datatag impressed Tillage Live visitors with their new bespoke and bedecked Datatag vehicle. Tillage Live, held this year at Down Ampney Airfield in Gloucestershire, is a unique national cultivation show that gives visitors the chance to see all the latest equipment at work and meet with industry experts. Read More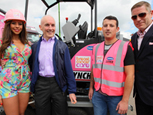 DATATAG AND TOWIE STARS SUPPORT £20,000 CHARITY GIFT
TOWIE (The Only Way is Essex) cast members Pascal Craymer and Chris Drake today unveiled a surprise £20,000 charity gift in the shape of a pink CESAR marked Bobcat E14 mini-excavator! Read More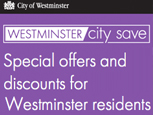 CITY OF WESTMINSTER PROMOTION ON DATATAG MOTORCYCLE/SCOOTER SYSTEM
Datatag is offering motorcyclists 35% off forensic marking - just £50 for Datatag marking and fitting. Datatag will also register your motorcycle on the official Motorcycle and Scooter Tagged Equipment Registration (MASTER) Scheme. Read More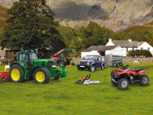 PROTECTION FOR THE WHOLE FARM
The 2014 NFU Mutual crime survey, published this week, shows that the national cost of rural crime totalled an estimated £44.5m in 2013, a rise of 5.2% on the previous year. The new figure reverses a fall of 19% in 2012 over 2011. The report ranked the items which were most commonly targeted by thieves. Read More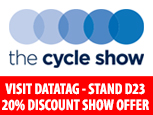 DATATAG AT THE 2014 CYCLE SHOW
With over 500,000 stolen each year, bicycle theft is a big issue. And it's only getting worse according to the Police and security experts Datatag. So what can cyclists do to protect themselves? Read More
THWARTING THE THIEVES
You've got to hand it to the industry for its drive to tackle bike theft. The MCIA reported recently that the simple tagging of new motorcycles by 11 of the main manufacturers had brought about a marked reduction in the number of stolen machines. "Tagged bikes four times less likely to be stolen", the headline read in the May issue of BDN. Read More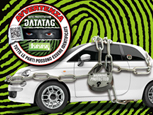 HERTZ PARTNERS WITH DATATAG TO PROVIDE ENHANCED VEHICLE SECURITY
Hertz has enlisted the help of security marking specialists and market leaders Datatag in a pilot project to add additional layers of protection to their Hertz Italy vehicle fleet in a move to prevent theft. Read More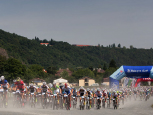 DATATAG IS A PARTNER OF THE MTB SERIES BIKE FOR LIFE
We joined with the most popular and biggest MTB series Bike for life. This unique series has been offering races for all age categories all over the country for 14 years. Every year, more than 20.000 active cyclists participate it and can compete with the best Czech bikers as well as friend or colleagues. Read More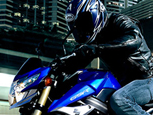 SUZUKI ANNOUNCE DATATAG SCHEME FOR USED MACHINES
Following the resounding success of the industry-backed Master Security Scheme in association with Datatag, Suzuki GB has announced the launch of its own Datatag scheme for used Suzuki models too. Read More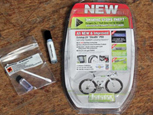 road.cc REVIEW THE DATATAG UV STEALTH PRO CYCLE SYSTEM
DataTag is pretty much the last line of defence when it comes to protecting your bike from thieving scum and with this Stealth Pro kit you can code your components as well as the frame. It certainly makes it a sensible investment for expensive bikes which tend to get broken up into parts before being sold on. Read More
LAND-BASED BUSINESSES BENEFIT FROM NEW SECURITY PRODUCT
A unique 'fingerprint', which is impossible for thieves to remove, has been freely applied to the tools and equipment of the area's land-based businesses at an event organised by the Sussex and Surrey Coppice Group and hosted by the High Weald Partnership. Read More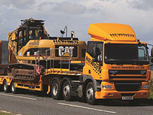 PLANT COURSE A SUCCESS AS MACHINERY IS RECOVERED
Machinery theft has been a problem for a number of years costing plant owners and insurers millions of pounds each year, but thanks to CESAR, a proven deterrent against theft and an invaluable aid in recovery equipment theft has fallen by 46% in the UK in the last 3 years. Read More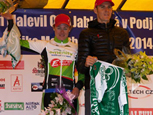 UCI MOUNTAIN BIKE MARATHON SERIES
The recent UCI Mountain Bike Marathon Series held in the Lusatian Mountains in the Czech Republic saw some tense battles during the 100km ride and a dramatic finish. Read More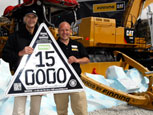 CESAR HITS 150,000 REGISTRATIONS WITH CAT AT HILLHEAD
The 150,000th machine to be fitted with CESAR security and registration was revealed on the opening day of Hillhead 2014 on the Finning stand. The 150,000th CESAR system was fitted to a truly unique Caterpillar® machine, the modified Cat D6N 'Rover', fresh from the Coldest Journey in Antarctica. The world's greatest living explorer, Sir Ranulph Fiennes, revealed the machine with its CESAR plate in front of a large crowd gathered on the Finning stand. Read More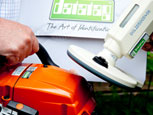 STIHL INITIATIVE AT WOODLAND ENTERPRISE
Woodland Enterprise took part part in an important new initiative, kicked-off by leading manufacturer Stihl, to tackle rural crime. Datatag ID Limited, the power behind the official equipment security scheme CESAR, officially launched a new security and registration scheme for outdoor power tools in conjunction with Stihl. Police officers, the forestry commissioner Mathew Woodcock, Wildlife and national trust members were all in attendance of this important event. The new innovative system gives each piece of equipment a unique and permanent identity using Datatag security technology to protect power tools. Read More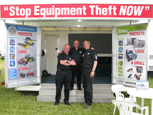 THE OFFICIAL CESAR SCHEME HEADS TO CEREALS 2014
Datatag ID Limited, the power behind the official CESAR scheme, will be exhibiting at the Cereals show for the sixth time in June 2014. CEREALS, which is being held in Cambridgeshire is one of the largest arable events of the year. Cereals will be showcasing farm equipment and agricultural services over the two days with more than 500 exhibitors showcasing their latest offerings. Read More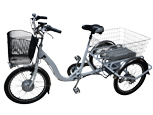 BATRIBIKE LAUNCHES NEW TRIKE WITH DATATAG FITTED AS STANDARD
Batribike have added a second electric trike to their range. The Trike-R is a rigid (R) version of the existing tilting Trike. A wider rear wheelbase maintains stability. The frame is painted in a gloss white and it has the same baskets/carrying capacity as the tilting version. Read More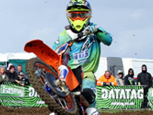 DATATAG - THE POWER BEHIND THE AMCA CHAMPIONSHIPS
This year Datatag have joined forces with the AMCA to support the 2014 MX1 and MX2 Championships which will be known as AMCA MX1 and MX2 Championships...powered by Datatag. Read More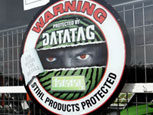 DATATAG PROTECTS STIHL DEALER PREMISES AND STIHL PRODUCTS
Datatag ID Limited, the leader in security marking and registration, has launched a new scheme in conjunction with Stihl, the manufacturer of power tools for professional forestry, agriculture, and garden and landscape maintenance, and Thames Valley Police to protect retail premises and Stihl products with their owners. Read More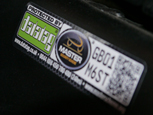 INDUSTRY MASTER SCHEME REPORTS AMAZING THEFT REDUCTION RESULTS
The Industry MASTER Security Scheme, launched in January last year by the Motorcycle Industry Association and supported by the Police and many of the top brands in the UK, recently announced some impressive theft reduction figures that show clearly how effective the Scheme has already become in the fight against theft. Read More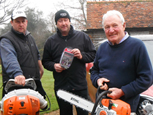 RACING LEGEND PADDY HOPKIRK CHOOSES DATATAG
Paddy Hopkirk, one of the greatest British rally drivers of all time, made his name at the 1964 Monte-Carlo rally. Here, with co-driver Henry Liddon by his side, he took overall victory in the race thereby sealing his name into history. Read More
DATATAG LAUNCH SECURITY SYSTEM FOR SURVEYING EQUIPMENT
Datatag ID Limited, a leading provider of equipment security and registration services, has launched a security system for sophisticated and expensive surveying equipment. The launch took place at the Survey Association's AGM. (Lowry Centre, Manchester, April 2nd). The new systems provide both overt warnings and covert markings, supported by on-line registration. Datatag security systems act as a powerful deterrent against theft and an invaluable aid in recovery. Read More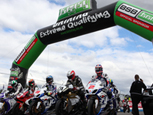 DATATAG EXTREME QUALIFYING RETURNS TO MCE BSB CHAMPIONSHIP
For the third year running Datatag will continue its' partnership with MSV sponsoring the Datatag Extreme Qualifying, one of the most exciting features of the thrill packed weekends which make up the MCE British Superbike Championship. The three stage knockout qualifying sessions decide the starting grid for the first MCE BSB race at each round and spectators and viewers alike will witness the weekends fastest laps during the pole position shootout as all of the Datatag Extreme Qualifying sessions will be broadcast live on British Eurosport. Read More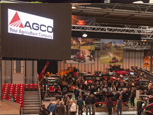 DISCOVER AGCO - NEC BIRMINGHAM FEBRUARY 25-27
Datatag and the official equipment security scheme CESAR were part of a select group of suppliers to join AGCO at the NEC for the 3 day 'Discover AGCO' exhibition. Demonstrating their commitment to the farming industry, AGCO put on their biggest and best show yet at the NEC in Birmingham, UK. Read More
NORTH WALES POLICE TURN TO DATATAG FOR THEIR OWN PROTECTION
Police Community Support Officers (PCSO) undertake a vital function in support of their local communities and those North Wales have recently been equipped with mountain bikes to help them get around their local areas. Read More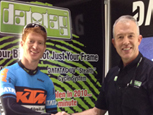 DATATAG SUPPORTS KTM road-and-trail.com PRO CYCLING TEAM
Datatag, market leaders in security marketing technologies, have signed a deal to support the KTM road-and-trail.com Pro Cycling Team for the 2014 season. Read More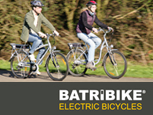 BATRIBIKE TO FIT DATATAG AS STANDARD TO RANGE
With the increase in cycle theft over the recent past, Batribike have chosen to ensure their machines don't fall victim by fitting a Datatag UV "Stealth" PRO Cycle System to all bikes in their range. Read More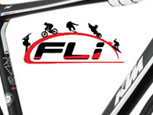 FLI DISTRIBUTION TO FIT DATATAG CYCLE SYSTEMS IN THE FIGHT TO BEAT CRIME
KTM cycle distributors, FLi Distribution, have taken the decision to help customers protect themselves from theft by offering as standard a Datatag stealth UV PRO system on all machines with an RRP of £2000 or more. Read More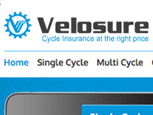 VELOSURE TO OFFER 10% INSURANCE PREMIUM DISCOUNT WITH DATATAG
Velosure Cycle Insurance, one of the country's leading suppliers of high end cycle insurance has announced an additional benefit for its customers – a 10% discount. Read More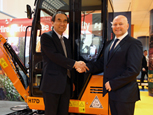 HANIX ADOPT CESAR
Hanix announced on the opening day of EHS 2014 that is had adopted CESAR equipment security and registration for its mini-excavators. It's machines at EHS featured the now familiar triangular registration plate. Read More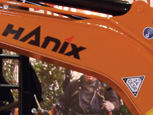 EHS ANNOUNCEMENT-HANIX ADOPT CESAR
Hanix is the latest construction equipment manufacturer to adopt CESAR, the world's most successful equipment security scheme for its range of mini-excavators. Read More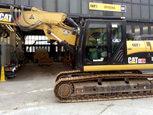 CESAR's ITALIAN CONQUEST, CAT DEALER CGT ADOPTS CESAR IN ITALY
CESAR, the world's leading equipment security scheme, has made a major step forward in its plans for international expansion with the announcement that CGT (COMPAGNIA GENERALE TRATTORI S.p.a.), the exclusive Caterpillar dealer in Italy, will fit CESAR to Cat machines sold in Italy from January 2014. Read More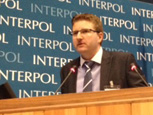 CESAR JOINS INTERPOL TO TACKLE VEHICLE CRIME
Experts from law enforcement and the private sector, including Britain's Datatag, gathered at INTERPOL's headquarters to discuss ways to effectively combat the growing problem of vehicle crime. The three-day INTERPOL Global Conference on Vehicle Crime brought together nearly 200 participants from 55 countries, 40 private entities and six international organizations to share expertise and best practices on preventing vehicle theft, recovering stolen vehicles and ensuring stolen vehicles are not used in other crimes. Read More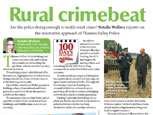 RURAL CRIMEBEAT
Are the police doing enough to tackle rural crime? Natalie Wallace reports on the innovative approach of Thames Valley Police. Thames Valley Police is taking rural crime very seriously, and to show its commitment to tackling the problem, it has launched a '100 days of action' initiative. Read More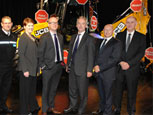 NEW SERVICE PROVIDES EQUIPMENT PROVENANCE CHECK AT THE CLICK OF A MOUSE
Automotive-style equipment provenance checks are available from today thanks to a new on-line service launched by Datatag in conjunction with HPI, the pioneer and leader in vehicle history checks. The new CESAR branded provenance check provides a new level of assurance whenever a used construction or agricultural machine is bought or sold. Read More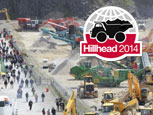 DATATAG SET FOR HILLHEAD IN 2014
Datatag ID Limited has announced that it will be exhibiting at Hillhead for the first time in 2014. Datatag is a leader in security marking technology and managing complex registration processes. Read More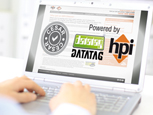 DATATAG SET TO LAUNCH NEW CESAR PROVENANCE CHECK
Datatag, the power behind CESAR the official equipment security and registration scheme, has today announced the launch of a new provenance check service for construction and agricultural machines. The official launch will take place at JCB Rocester on Tuesday October 29th from 10.30 a.m. Read More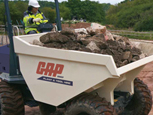 GAP SPECIFY CESAR FOR TEREX ORDER
GAP Group, the UK's largest independent plant and tool hirer, has specified the fitment of CESAR security and registration on an order for an additional 170 site dumpers from Terex. Read More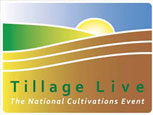 CESAR AT TILLAGE LIVE 2013
The official equipment security and registration scheme, CESAR, will once again have a noticeable presence at Tillage Live. Read More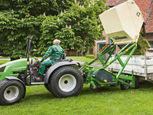 AMAZONE WIDEN CESAR PROTECTION
SALTEX 2013, the highlight of the groundcare events calendar, will see AMAZONE, the specialist for fertiliser spreaders, seed drills, powered and non-powered soil cultivation, precision air seeders and crop protection sprayers roll out CESAR security and registration across its range of groundcare machinery. Read More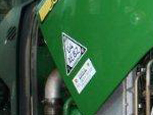 CESAR-IT DAYS HAILED A SUCCESS BY THE POLICE
Datatag Technician Tim Hollamby and his team are conducting a crusade against equipment theft in conjunction with Thames Valley, Dorset and Hampshire Police. Read More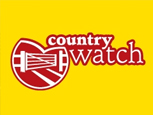 THAMES VALLEY POLICE 100 DAYS OF ACTION - COUNTRY WATCH
Thames Valley Police are highlighting the work being done all year round to tackle rural crime. Read More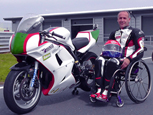 FORMER RACER PHIL ARMES TO MAKE AN EMOTIONAL RETURN TO THE MANX GRAND PRIX
Former racer Phil Armes will make an emotional return to the Manx Grand Prix when he will ride in the Past Winner's Lap Parade. Phil's participation in this event would, in all other cases, probably go relatively unnoticed. However Phil is confined to a wheelchair after a racing incident saw him paralysed from the waist down in 1995. So for him and many who know him this is a special event. Read More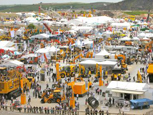 CESAR SET FOR HILLHEAD IN 2014
Datatag ID Limited has announced that it will be exhibiting at Hillhead for the first time in 2014. Datatag manages and supplies the technology for the official CESAR equipment security and registration scheme which is owned by the UK manufacturer's association the Construction Equipment Association (CEA). Read More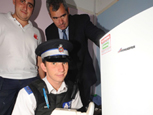 CRACKING DOWN ON RISING BOILER THEFTS
Cardiff Council is launching a new weapon in the fight against a rising crime that has the potential to put lives at risk. The theft of central heating boilers from vacant Council properties is a growing problem that poses serious dangers. Gas pipes are often left damaged by thieves who remove the equipment, leaving neighbours at risk until the crime is discovered. Properties are also left unsecured following the thefts. Read More
RENFREWSHIRE COUNCIL AND STRATHCLYDE POLICE TEAM UP TO TARGET BOILER THIEVES
THIEVES who try to steal brand new boilers from empty council homes have been warned they could end up having their fingers burned by a new security system. Renfrewshire Council is using Datatag technology on all new heating systems being installed at local authority homes in the Paisley area as part of an ongoing council house upgrade. Read More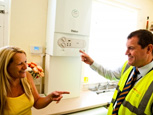 NEW INITIATIVE WILL LAND SALFORD'S BOILER THIEVES IN HOT WATER
Thieves aiming to steal boilers in empty properties in Salford risk getting their fingers burnt, in a new sting operation.
City West has experienced a spate of boiler thefts from empty properties over the past two years. Read More
THAMES VALLEY POLICE BEGIN 100 DAYS OF ACTION TO TACKLE RURAL CRIME
This year, Thames Valley Police will conduct 100 days of action to tackle rural crime. Each of the ten rural Local Policing Areas (LPAs) will hold 10 days (five in summer, five in winter), of intensive operational and crime prevention activity to tackle rural crime.... Read More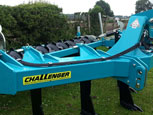 CESAR ADOPTED BY CHALLENGER AGRI (UK) LTD
Challenger Agri has announced that it has teamed-up with Datatag to fit the CESAR equipment security and registration system as standard to all its machines for the UK market. The company's range of subsoilers and single pass cultivators are manufactured on a 5 acre site, near Hull, with in-house design, fabrication, parts manufacturing, assembly and painting. This enables Challenger Agri to produce quality machines at low cost with customer care to the forefront of the business.... Read More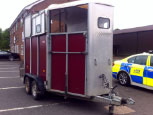 DATATAG SECURITY TECHNOLOGY ENABLES HORSEBOX RECOVERY IN THE WEST MIDLANDS
A sharp eyed motorway police patrol officer and 'state of the art' Datatag security technology enabled the recovery of a stolen horsebox worth over £10,000. The Ifor Williams trailer was stolen, along with a Land Rover, from a farm in Staffordshire last November and recovered by police in the West Midlands in July.... Read More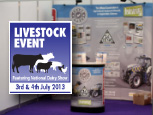 CESAR AT LIVESTOCK EVENT 2013
The NEC, Birmingham hosts the opening day of the LIVESTOCK EVENT 2013 featuring the National Dairy and Charolais shows. CESAR, the only official equipment security scheme, has a stand in the main machinery hall alongside leading names, and CESAR registration users, JCB, John Deere and Caterpillar.... Read More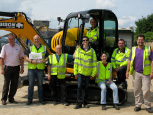 AITS/DATATAG BTEC LEVEL 3 COURSE IN STOLEN PLANT
The BTEC Level 3 award, launched in October 2012, covers the identification of stolen plant and machinery. This extremely popular course was held for the fifth time in June 2013 with delegates from The Metropolitan Police, Hampshire and Cheshire constabularies and the two day course equips police officers with the knowledge to tackle opportunistic and professional equipment theft.... Read More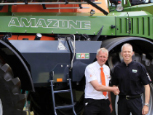 CESAR SCHEME AND AMAZONE AT CEREALS 2013
The Datatag team had a busy opening day at CEREALS 2013 near Lincoln. As well as discussing the many benefits of the CESAR scheme with the numerous visitors to the CESAR stand Dave Luscombe found time to call on recent adopters Amazone...... Read More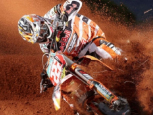 KTM TO FIT INDUSTRY MASTER SECURITY SCHEME AND DATATAG TO SUPPORT CUSTOMERS IN FIGHT AGAINST CRIME
Industry high flyers KTM, riding high on a wave of recent new model launches, have announced that they have joined the fight against crime and taken the step to protect their off road customers by signing up to the MASTER Security Scheme. KTM will fit all off road models in their range, including children's bikes, as standard from June 1st...... Read More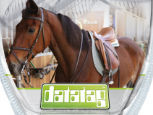 RURAL CRIME HITS 'HORSE WORLD'
It's common knowledge that rural crime is on the increase and tack shops livery yards are on the 'hit list'. Some of the most recent incidents, that include large hauls of horse tack, have been reported in the Northamptonshire area by the Horse Watch Alliance. Banburyshire farms and livery yards were deliberately targeted in a night of burglaries during which more than £100,000 worth of horse tack was stolen..... Read More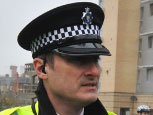 MOTORCYCLE THEFTS SPARK POLICE PLEA
Police have urged motorcyclists to be on their guard after a series of thefts. Officers believe thieves are scouring the Hinckley Road area of Leicester and are loading motorcycles into a van. In some cases, bikes worth up to £5,000 have been taken from owners' back gardens. Others have been taken from the street..... Read More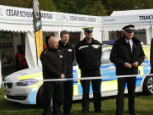 POLICE AWARE WORKSHOP AT PLANTWORX
Over 130 serving police officers attended the CESAR organised national police briefing on equipment theft held on the third day of the inaugural PLANTWORX. The delegates heard from a series of equipment security experts, current and former police officers..... Read More
CONSTRUCTION EQUIPMENT SECURITY PATHFINDERS RECOGNISED BY THE INDUSTRY
The Construction Equipment Association (CEA), the organisation behind Plantworx and the only official equipment security scheme CESAR, organised a 'Police Aware Workshop' on the final day (May 16th) of the inaugural Plantworx exhibition..... Read More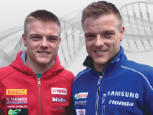 BRITAIN'S NEW MOTORCYCLE RACING SUPERSTARS, LIVE AT PLANTWORX 2013
World Class sports men are rare at the best of times, and certainly in recent years British motorcycle sport has had something of a talent hiatus.... Read More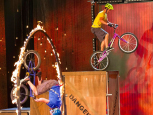 DATATAG GRAB GOLD WITH SAVAGE SKILLS
Datatag the power behind CESAR, the official equipment security scheme, has lined up the UK's leading freestyle mountain bike stunt team Ben Savage and Savage Skills. Savage Skills pride themselves on being the most accomplished bike stunt show team in the UK.... Read More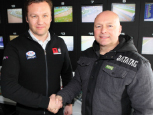 DATATAG - THE LEADING SECURITY AND REGISTRATION PROVIDER ANNOUNCE CONTINUATION OF THEIR MCE BRITISH SUPERBIKE PARTNERSHIP
Security marking and registration leaders Datatag, have agreed an extension of their official MCE British Superbike Championship partnership with series commercial right-holder, MotorSport Vision.... Read More
DUCATI TO FIT INDUSTRY MASTER SECURITY SCHEME IN FIGHT TO BEAT CRIME
Iconic biking brand Ducati have announced that they are to fit the MASTER Security Scheme, as standard, to their machines from April 1st.  The scheme, which uses state of the art Datatag marking technology, was developed in close collaboration with the Metropolitan Police Stolen Vehicle Division.... Read More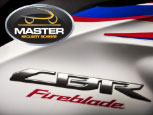 HONDA ANNOUNCE FITMENT OF INDUSTRY MASTER SECURITY SCHEME TO HELP BEAT CRIME
Industry leaders Honda have announced that they have taken the step to protect their customers by signing up to fit the MASTER Security Scheme as standard to all machines from April 1st.  The security provided to customers as a result will ease their minds as the MASTER scheme uses state of the art Datatag marking technology and was developed in close collaboration with the Metropolitan Police Stolen Vehicle Division.... Read More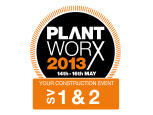 PLANTWORX SECURITY VILLAGE SHAPES UP
With less than 50 days to go before the inaugural PLANTWORX exhibitors in the Security Village are announcing their plans for the show.
Last week the winners of the CESAR and Datatag sponsored PLANTWORX Security Innovation awards were announced. The winners, Automatrics, will be exhibiting their mtrack Proactive, a self-powered vehicle tracking device at PLANTWORX. Managing Director of Automatrics, Richard Taylor, was presented with the security award by Datatag's Vince Wise, a former police officer. Judge Mike Revell of utility contractor Clancy Docwra said at the ceremony, "This ticks all the boxes, it's got everything." The other judges were equally convinced of the mtrack Proactive's merits and made it the unanimous winner.... Read More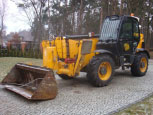 CESAR REGISTRATION IDENTIFIES STOLEN JCB IN POLAND
A stolen British JCB Telescopic Handler, found in Poland, was identified in minutes thanks to CESAR security and registration. The machine's original manufacturer's marks and VIN plate had been altered in an attempt to mask the machine's true identity but the thieves had left the distinctive triangular CESAR registration plates alone.... Read More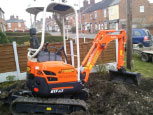 CESAR HELPS CORNES MINI DIGGER HIRE COMPANY
Cornes Mini Digger Hire, operating out of three centres in Crewe, Northwich and Holmes Chapel, run a range of compact construction equipment including mini-excavators, site-dumpers and trench compactors.... Read More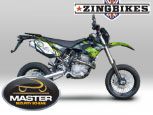 ZINGBIKES TO FIT INDUSTRY MASTER SECURITY SCHEME HELPING PROTECT NEW OWNERS
Industry rising stars ZingBikes have taken the step to protect their customers by signing up to fit the MASTER Security Scheme as standard on all of their models.  The added security given as a result will bring peace of mind to ZingBikes customers as the MASTER scheme, having been developed in close collaboration with the Police, uses state of the art Datatag marking technology... Read More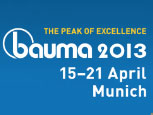 CESAR EXHIBIT AT 30TH BAUMA
CESAR is set to exhibit at the huge bauma 2013 construction equipment exhibition to promote the world's most successful equipment security and registration scheme in Europe. bauma is the world's largest and most important trade fair for the construction industry in Europe with a total of 555,000 square metres of exhibition space. Last held in 2010, the Munich exhibition runs from April 15-21 2013... Read More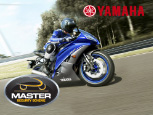 YAMAHA TO FIT INDUSTRY MASTER SECURITY SCHEME TO HELP PROTECT OWNERS FROM THEFT
Industry heavyweights Yamaha have announced that from December 2012 all new motorcycle models* will be fitted with the recently launched industry MASTER Security Scheme. The added protection provided will bring peace of mind to customers as the scheme, developed in close collaboration with the Police, uses marking technology to stop the trend of breaking bikes down into parts to rebuild and sell on... Read More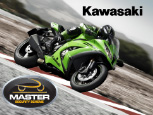 KAWASAKI FIT INDUSTRY STANDARD MASTER SECURITY SCHEME TO PROVIDE PEACE OF MIND TO OWNERS
Kawasaki has announced that from December 2012 their range of road going models have been fitted with the MASTER Security Scheme. The added protection provided will bring peace of mind to customers as the scheme, developed in close collaboration with the Police, uses marking technology to stop the trend of breaking bikes down into parts to rebuild and sell on. Research has shown that marking component parts in this way more than halves the risk of theft.. Read More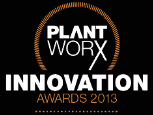 DATATAG & CESAR SPONSOR PLANTWORX INNOVATION AWARDS 2013
Datatag ID, the power behind the CESAR scheme initiative, has announced it will be one of the mains sponsors of this years PLANTWORX Innovation Awards for Security Innovation. Plant theft remains a big problem for the industry and this award recognises the most significant entry in terms of preventing a theft of a machine, attachment and equipment or for locating, retrieving and identifying stolen items. Read More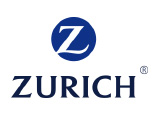 CESAR SECURITY SCHEME ENDORSED BY ZURICH
Zurich, one of the world's leading insurance groups, and one of the few to operate on a truly global basis has endorsed the UK's CESAR equipment security scheme in its 'Site Security best practice guidance for construction companies' guide published in November 2012. Read More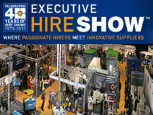 CESAR AT EHS 2013
Datatag, the power behind the CESAR scheme, will use the Executive Hire Show to display its range of innovative security systems to protect everything used in construction from a hand held drill to a 30t excavator. Read More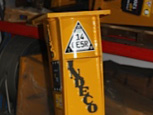 INDECO ATTACHMENTS 'CESAR-IT'
Indeco, the leading designer and manufacturer of hydraulic attachments, has today announced that it will be fitting CESAR security and registration across its model range in 2013 on the products it sells in the UK. Indeco products, which are widely used in construction, demolition and extraction, include a full range of hydraulic rock breakers, crusher arm assemblies, pulverizers and compaction plates. Read More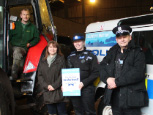 CESAR IT DAYS A GROWING SUCCESS
Datatag ID, the power behind the CESAR scheme initiative, has announced the dates of the final 'CESAR IT' days in 2012. The CESAR scheme, which was launched in 2007, has gone from strength to strength with many leading manufactures, including Massey Ferguson, John Deere, New Holland and JCB fitting CESAR as standard on equipment sold in the UK." Read More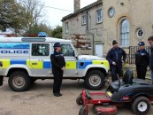 PREVENTING RURAL CRIME IN HAMPSHIRE
A combination of dark nights and economic uncertainty becomes a recipe for an increase in rural crime, according to a South East rural watchdog. Country Land and Business Association (CLA) Regional Director Robin Edwards said: "Each year we seem to experience an increase in crime in the countryside almost as soon as the clocks go back. This year, with the potential catalysts of a fragile economy and belt-tightening, experience sadly suggests that we could see a swell of criminal offences – from fly-tipping to burglary." Read More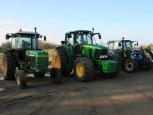 'CESAR IT' DAYS A GROWING SUCCESS
Datatag ID, the power behind the CESAR scheme initiative, has announced the dates of the final 'CESAR IT' days in 2012. Read More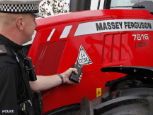 MASSEY FERGUSON ADOPT CESAR SECURITY AND REGISTRATION
One of the most iconic names in British agriculture, Massey Ferguson, has announced plans to offer the official CESAR security and registration system on its range of tractors from the beginning of 2013. Read More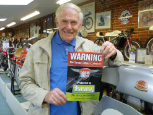 DATATAG PROTECT THE PRICELESS SAMMY MILLER COLLECTION
Samuel "Sammy" Miller is famous amongst the motorcycle community for an incredible career involving road racing, grass track racing and motorcycle trials.Sammy's titles include 3 victories at the North West 200, a 3rd in the 1957 250cc Grand Prix in championship, 11 British Trials Championships, 2 European Trials Championships 9 gold medals and a win at the International Six Days Trial. Read More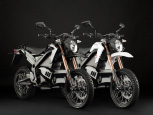 ZERO MOTORCYCLES ANNOUNCE MASTER SECURITY SCHEME TO BE FITTED ACROSS RANGE
With around 26,000 motorcycles stolen in the UK each year theft is a major concern. So much so that Zero Motorcycles, the global leader in the electric motorcycle industry and one of the most innovative brands to enter the market, has signed up to the Motorcycle Industry's recently launched MASTER Security Scheme.Read More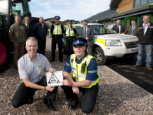 RURAL CRIME WORKSHOP, MYERSCOUGH COLLEGE LANCASHIRE
Datatag ID Ltd and the Lancashire Police Constabulary joined forces in October to run a 2-day Rural Crime Workshop at Myerscough Agricultural College in Bilsborrow. Lancashire Police run a very successful farm watch scheme throughout Lancashire with around 1,000 members of the scheme in total. Read More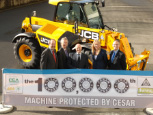 JCB BUILD 100,000TH CESAR REGISTERED MACHINE
The 100,000th machine to be fitted with CESAR security and registration rolled off the JCB Loadall production line at Rocester, Staffordshire yesterday. The JCB 541-70 Loadall was fitted with an appropriate CESAR triangular tamper evident registration plate with the distinctive alpha-numeric registration mark 10OO0O (one, zero, o, o, zero, o). Read More
DATATAG JOINS THE BRITISH SHOWJUMPING BUSINESS PARTNERSHIP
British Showjumping is pleased to announce that, Datatag, the market leader in equipment security, has joined the sport as a Business Partner and their alignment will assist with the delivery of the sport's overall performance plan. Read More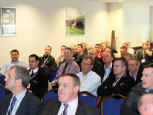 DATATAG TRAINING DIVISION ANNOUNCED TO TACKLE EQUIPMENT THEFT
FIRST EDI ACCREDITED COURSE AVAILABLE IN NOVEMBER - Datatag, the market leader in equipment security and registration for business and domestic use, has announced the formation of a new Training Division. The new division has announced its first course, The Plant Theft Awareness and Identification Course, which is set for 13th and 14th November 2012. The 2 day course, which will be held in Gloucester, will appeal to a wide range of personal in the police and other branches of law enforcement, including roads police, PCSOs, SOCOs, police vehicle examiners and ports and customs officers. The course is designed to be equally beneficial to loss adjusters and engineers from the insurance sector. Read More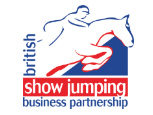 DATATAG SPONSOR LAUNCH EVENT IN THE EQUESTRIAN
Datatag, the market leader in equipment security and registration for business and domestic use, has entered into a Business Partnership Agreement with British Showjumping, the equestrian sport's governing body. British showjumpers have been in the public spotlight recently as the showjumping team won 'gold' in Greenwich at the recent London Olympics. British Showjumping will now promote the new Datatag equestrian security systems to their members and to the public at selected equestrian events. Read More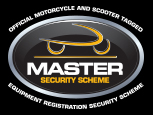 MOTORCYCLE INDUSTRY PULLS TOGETHER TO FIGHT THEFT
Recognising the effect that motorcycle crime is having on the motorcycle community, the Motorcycle Industry Association (MCI), has launched an official security marking scheme called The MASTER* Security Scheme to be utilised by its motorcycle members. Read More
DATATAG RECRUIT NICK MAYELL, EX-TER
Datatag, the power behind the official CESAR equipment security and registration scheme and the leading supplier of 'motorcycle' security systems, has announced a strengthening of its team with the appointment of Nick Mayell. Read More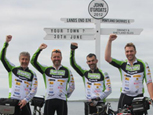 DATATAG SUPPORT JCB TEAM 'END 2 END' CHALLENGE IN AID OF NSPCC
Datatag, the power behind the official CESAR plant security and registration scheme, supported a 4 man team from JCB Attachments in an epic Lands End to John O'Groats cycle ride in aid of the NSPCC charity. Read More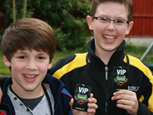 DATATAG PROVIDES PEACE OF MIND FOR PARENTS AT BSB MEETINGS
Datatag has long been known as the security brand of choice for Britain's motorcyclists and now they are offering protection for loved ones too. At BSB rounds race goers can collect a special Datatag VIP pass for their children which will provide some peace of mind should they become separated on the day. Read More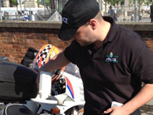 DATATAG SUPPORTS MERSEYSIDE and IOM POLICE IN OPERATION PLATINA
Motorcyclists making their way to this year's TT Races have responded well to a Merseyside Police/Datatag joint initiative designed to reduce, and raise awareness of, motorcycle theft. Read More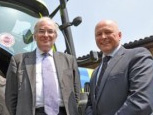 PLANTWORX Countdown event a huge success
PLANTWORX, the new biennial construction exhibition (14th – 16th May 2013, Stoneleigh, Warwickshire) hosted a Countdown event last week, alongside the CITS (Combined Industries Theft Solutions) sixth conference, which discussed the issues surrounding the growing problem of equipment, scrap metal and fuel theft. Read More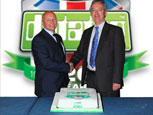 CEA TOAST DATATAG'S 20TH BIRTHDAY
Datatag, the leader in equipment security and registration, is celebrating its 20th birthday. As recognition of Datatag's contribution to equipment security Rob Oliver, Chief Executive of the Construction Equipment Association (CEA), presented Kevin Howells, MD of Datatag, with a beautiful 20th birthday cake. Read More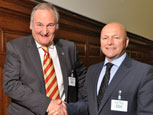 DATATAG SPONSOR RICHARD NOBLE, THE MAN BEHIND BLOODHOUND SSC
Datatag, the company behind the world's most successful equipment security and registration scheme-CESAR, helped sponsor Richard Noble OBE, pioneer of the Thrust2 programme, to attend the recent CEA 'Constructing the Future' conference. Read More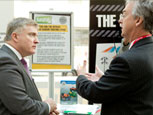 CESAR AND DATATAG FEATURE IN PRESTIGOUS BIS EXHIBITION
The Construction Equipment Association (CEA) is behind the 'construction equipment industry showcase' at the Department for Business, Innovation & Skills (BIS) headquarters. The showcase highlights how important the UK construction equipment industry is to Britain's economy and promotes the forthcoming PLANTWORX construction machinery exhibition. Read More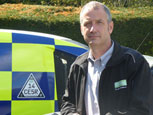 DATATAG RECRUIT VINCE WISE, EX-AVCIS (ACPO VEHICLE CRIME INTELLIGENCE SERVICE)
Datatag, the power behind the official CESAR equipment security and registration scheme and the leading supplier of 'motorcycle' security systems, has announced a strengthening of its team with the appointment of Vince Wise. Read More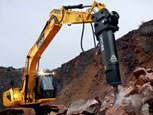 JCB TAKES THE LEAD ON CESAR MARKING FOR BREAKERS
JCB today stepped up the battle against construction equipment theft by announcing that seven models in its Hammermaster hydraulic breaker ranges are to get CESAR marking as standard. Read More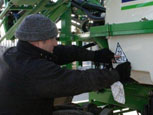 HELP SHUT THE GATE ON FARM THEFTS
Police in Ballymoney, working in partnership with the CESAR, the official marking scheme for plant and agricultural machinery, are helping farmers to prevent the theft of vital farm vehicles, such as tractors, plant and quads, by holding a unique 'CESAR It!' day next month. Read More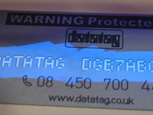 STOP TOOL THEFT WITH THE DATATAG SECURITY MARKING KIT
Datatag, the market leading security products provider and the power behind the official CESAR plant security and registration scheme, is using the Executive Hire Show to promote a new innovative security product to protect small tools and equipment, including drills, hand held breakers, cutters, grinders, saws, tampers, and hand guided compaction plates. Read More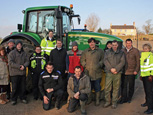 THAMES VALLEY POLICE CESAR INITIATIVE
Thames Valley Police (TVP) and Aylesbury Vale District Council (AVDC) have joined forces with the UK's only official security marking scheme for equipment, CESAR, to offer farmers in the Aylesbury Vale area the opportunity to have their machinery protected by CESAR at a discounted price. Read More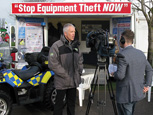 DATATAG AND THE NFU CALL ON FARMERS TO PROTECT THEIR EQUIPMENT
Professional and opportunistic criminals are systematically targeting Britain's farms, according to the leading rural insurer NFU Mutual. Read More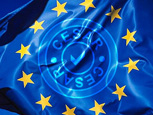 CESAR A SECURE AND COST EFFECTIVE SOLUTION TO A GROWING PROBLEM
CESAR is a unique equipment security and registration scheme designed to reduce equipment theft, help the police and insurance companies' recover stolen equipment, and prosecute offenders. Read More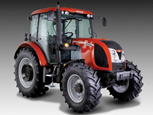 ZETOR ADOPT CESAR ACROSS THE BOARD FOR 2012
Leading tractor manufacturer Zetor has announced that it will be fitting CESAR security systems as standard to its machines for the UK market from January 2012. Read More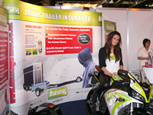 DATATAG AT AUTOSPORT 2012
Datatag exhibited for the first time at Autosport International held at the NEC Birmingham, the leading exhibition in the motor racing world. Read More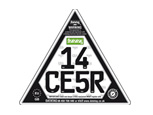 CESAR CONQUERS THE WORLD
CESAR, the only official equipment security and registration scheme in the UK, was launched into agriculture at the Tillage exhibition in September 2009, after endorsement from the Agricultural Engineers Association (AEA). Read More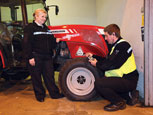 DERBYSHIRE POLICE PROMOTE CESAR
Derbyshire Constabulary, in an innovative initiative, are promoting the CESAR scheme which acts as a powerful deterrent against equipment theft and an invaluable aid in recovery. Read More